Selected points for this article
hide
Commercial Boiler Repair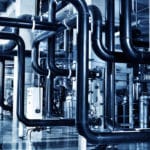 Commercial Boiler repair should be conducted on commercial HVAC units. The systems undergo frequent use, and parts may become worn. Large buildings that house boilers require more energy than residential buildings. As a response to the increased demand, boilers must be maintained by a service professional. Alliance Comfort Systems is a service expert that can help keep your commercial boiler running smoothly.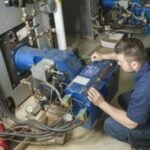 Boiler inspections can provide helpful information about the status of the heating unit. Commercial Boiler repair issues can be identified by a technician checking the system's internal and external components. The service technicians at Alliance Comfort Systems are focused on commercial facilities. We specialize in all aspects of heating and cooling. We work with boiler units of all sizes. 
Facility managers may be tasked with handling Commercial boiler repair. Depending on how complicated a system is, working with an expert technician, will deliver the best results. The technicians have the proper tools needed to conduct inspections and perform repairs on a heating system. Dealing with HVAC units can be dangerous. Repairs should always be handled with care. 
Boiler Repair Issues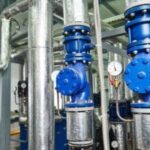 Problems associated with a heating system may not be evident right away. Monitoring equipment regularly helps end-users stay ahead of performance issues. Boilers that make loud noises or fail to heat properly often require repair. End-users should also pay attention to the indicators located on a boiler to determine the equipment's status. 
Preventing boiler issues is the first step in achieving consistent performance. The technicians at Alliance Comfort Systems specialize in preventative maintenance. Maintenance services for clients include inspecting your system. Moreover, we can provide updates to your unit and also report back on issues. Replacement parts are also included in many cases as part of the upkeep process. Contact us to learn more about how Alliance Comfort Systems can help with your boiler care. 
Address
7200 Distribution Dr, Louisville, KY 40258
Phone: (502) 384-8500 Email:
[email protected]
Opening Hours
| | |
| --- | --- |
| Monday | 9:00 a.m. – 5:00 p.m. |
| Tuesday | 9:00 a.m. – 5:00 p.m. |
| Wednesday | 9:00 a.m. – 5:00 p.m. |
| Thursday | 9:00 a.m. – 5:00 p.m. |
| Friday | 9:00 a.m. – 5:00 p.m. |
| Saturday | Closed |
| Sunday | Closed |