Selected points for this article
hide
Perfect Commercial HVAC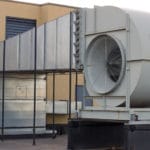 Commercial HVAC equipment through Alliance Comfort Systems will help you with all of your climate control needs. As an HVAC expert, we can deliver and install heating and air-conditioning units from all major heating and cooling industry manufacturers. We have technicians on-call 24 hours a day, 7-days a week, to handle service calls for our commercial clients.
Facilities rely on commercial HVAC units to perform year-round. Heating and air-conditioning units suit several applications. The equipment may be installed to provide cool air for spaces for comfort. Heating and cooling units may also be used to maintain equipment. In retail establishments and warehouses, climate control is used to regulate the temperature of products and materials. Businesses depend on heating and air-conditioning units, and therefore the systems must be reliable.
Commercial HVAC Repair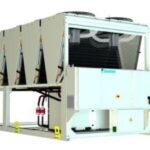 Commercial HVAC units are trusted across many industries. The units, however, work under constant stress. The harsh conditions under which HVAC systems are deployed may cause wear over time. Wear may happen to both internal and external components of a machine. There are core processes in a heating and cooling unit affected by even the smallest of parts.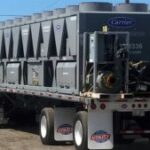 Although HVAC systems in commercial buildings are complex, they do provide indications that service is necessary. A service technician from Alliance Comfort Systems can help you facilitate services that will extend your equipment's life cycle. A unit that is not heating or cooling properly may indicate a performance issue. Our service technicians can pinpoint issues with your HVAC units as they are experienced with all major brands. 
Alliance Comfort Systems is pleased to offer clients a range of services for commercial heating and air-conditioning units to include work on refrigeration, boilers, parts and replacement, chillers, and preventative maintenance. Contact us to find out how we can help with your HVAC needs. 
Address
7200 Distribution Dr, Louisville, KY 40258
Phone: (502) 384-8500 Email:
[email protected]
Opening Hours
| | |
| --- | --- |
| Monday | 9:00 a.m. – 5:00 p.m. |
| Tuesday | 9:00 a.m. – 5:00 p.m. |
| Wednesday | 9:00 a.m. – 5:00 p.m. |
| Thursday | 9:00 a.m. – 5:00 p.m. |
| Friday | 9:00 a.m. – 5:00 p.m. |
| Saturday | Closed |
| Sunday | Closed |