Selected points for this article
hide
Kentucky Chiller Rentals
End-users find that Kentucky chiller rentals are an ideal option for commercial facilities. Moreover, chillers may be deployed on a short-term basis inside industrial buildings. As a cost-effective method for cooling, rented chillers are convenient for businesses on a budget. Alliance Comfort Systems is a trusted source for rental cooling equipment. Not only do our technicians deliver and install cooling equipment, but we also provide extensive service selection. 
Skip the difficulties associated with searching for Kentucky chiller rentals. Rely on Alliance Comfort Systems as we are an expert in HVAC. Focused on providing custom solutions for commercial and industrial facilities, we understand the business's unique needs. We have extensive experience in the field of handling large capacity systems. There is no reason why you should spend an excessive amount of time finding the best chiller rental. Allow Alliance Comfort Systems to assist with your search. 
Chiller Rentals Applied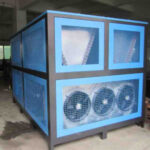 Kentucky Chiller rentals fit many different applications. The cooling systems may be used in many industries, including business, medical, and manufacturing. Commercial chillers deployed on a short-term basis are virtually portable. The units may be placed anywhere; building guidelines permit as long as adequate connections are available. A service technician can certainly assess your facility to determine where your chiller can fit.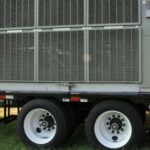 Commercial chillers are often used for emergency rescue shelters and temporary construction work sites. Moreover, chillers can be placed indoors or outside as a supplementary cooling system. Power outages or planned shutdowns may drive the need for rental chillers. Chillers are reliable systems, even when placed on a short-term basis. Climate control is simply a necessity for nearly every business. 
Service technicians at Alliance Comfort Systems can provide maintenance on your rented cooling units. Service may include inspection, topping off fluids, and replacing parts. It is important to monitor your cooling equipment to ensure that it is working properly. Moreover, cooling systems should be maintained to reduce wasted energy. Find out how Alliance Comfort Systems can help with your upcoming cooling needs. 
Address
7200 Distribution Dr, Louisville, KY 40258
Phone: (502) 384-8500 Email:
[email protected]
Opening Hours
| | |
| --- | --- |
| Monday | 9:00 a.m. – 5:00 p.m. |
| Tuesday | 9:00 a.m. – 5:00 p.m. |
| Wednesday | 9:00 a.m. – 5:00 p.m. |
| Thursday | 9:00 a.m. – 5:00 p.m. |
| Friday | 9:00 a.m. – 5:00 p.m. |
| Saturday | Closed |
| Sunday | Closed |