Selected points for this article
hide
Industrial Chiller Rental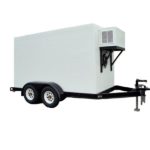 Alliance Comfort Systems is a reliable source for industrial Industrial chiller rental. Chillers may be deployed in commercial buildings and industrial facilities to fill a wide range of applications. Finding a chiller that meets your budget is not difficult because we offer a vast selection of equipment. We deal with the major brands in HVAC and can provide quality equipment when you need it.
Shopping for an Industrial chiller rental does not have to be a complicated task. The equipment is complex, so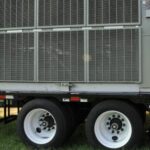 working with an expert is recommended. Choosing Alliance Comfort Systems as an equipment provider means that you will enjoy selection and service. Depending on your application, there is a custom solution designed just for your project. Before choosing a chiller, consider your budget. Moreover, determine how your chiller will be used and how long you plan on having the unit installed. 
An Industrial chiller rental is an economical option for businesses that have a tighter budget. You can further save on your investment by defining the features you require. Chillers are largely customizable. Keep your performance goals in mind and ensure that all of the features included meet your specifications without fail. 
Industrial Chiller Rental Maintenance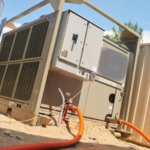 Maintenance packages are an important aspect of renting a chiller. Chillers used for industrial projects undergo heavy stress. The equipment uses a large amount of energy. The amount of energy exerted by a chiller will impact how well a unit performs over time. The way to maintain optimal performance is to have maintenance performed on the unit. 
Alliance Comfort Systems can support the maintenance needs of facilities with care. Our service technicians are on-call to answer your requests for assistance. We can render care frequently to ensure that your equipment is functioning properly. Moreover, in the event of an emergency, we can respond beyond regular business hours. Contact us to learn how we can help with your current or upcoming cooling needs. 
Address
7200 Distribution Dr, Louisville, KY 40258
Phone: (502) 384-8500 Email:
[email protected]
Opening Hours
| | |
| --- | --- |
| Monday | 9:00 a.m. – 5:00 p.m. |
| Tuesday | 9:00 a.m. – 5:00 p.m. |
| Wednesday | 9:00 a.m. – 5:00 p.m. |
| Thursday | 9:00 a.m. – 5:00 p.m. |
| Friday | 9:00 a.m. – 5:00 p.m. |
| Saturday | Closed |
| Sunday | Closed |