Selected points for this article
hide
Industrial HVAC Equipment Rental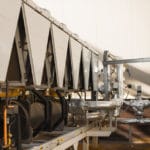 Industrial HVAC Equipment Rental through Alliance Comfort Systems is ideal for industrial facilities. Not only is renting climate systems economical, but it also delivers results. The machines can be used for temporary projects, emergencies, and planned outages. Industrial settings provide a unique opportunity to explore the benefits of rental air-conditioning units.
Alliance Comfort Systems can help you prepare for the unexpected. We supply Industrial HVAC equipment rentals throughout the year for industrial applications. End-users find that HVAC units deployed on a limited basis are flexible. The systems may be placed inside or outside of buildings. Moreover, the units are frequently portable. The portability of the units allows for even more applications. Service technicians are on-call 24/7 to handle requests.
Industrial HVAC Equipment Rental Applied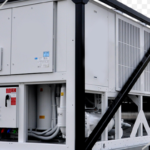 Industrial HVAC Equipment Rental is useful during planned shutdowns. It is not uncommon for industrial facilities to shut down due to repair, maintenance, or other activities. To protect products and equipment, Industrial HVAC equipment rentals may be deployed to manage the temperature when unexpected outages happen, as, in inclement weather, rental equipment provides temperature control for comfort.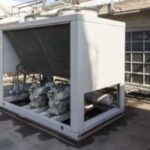 Alliance Comfort Systems is capable of supporting a wide range of needs within industrial settings. We deal with all of the major manufacturer brands in heating and cooling. Our technicians work with all capacity units, both large and small. You can trust that with our company, you will have access to a great selection of equipment. 
Air conditioning rentals do require support by way of service. Service technicians at Alliance Comfort Systems can work with you to determine your requirements. We can render service on rental air systems to keep the machines up to date. Without adequate maintenance, air-conditioning units will not work efficiently. Contact us to learn more about how we can help with your future or current Industrial HVAC equipment rental.
Address
7200 Distribution Dr, Louisville, KY 40258
Phone: (502) 384-8500 Email: ACS.receptionist@AllianceComfortSys.com
Opening Hours
| | |
| --- | --- |
| Monday | 9:00 a.m. – 5:00 p.m. |
| Tuesday | 9:00 a.m. – 5:00 p.m. |
| Wednesday | 9:00 a.m. – 5:00 p.m. |
| Thursday | 9:00 a.m. – 5:00 p.m. |
| Friday | 9:00 a.m. – 5:00 p.m. |
| Saturday | Closed |
| Sunday | Closed |