Selected points for this article
hide
Industrial HVAC Service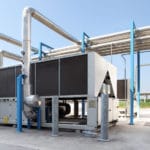 Alliance Comfort Systems is your source for Industrial HVAC services. We understand that the business needs of industrial facilities vary. As a result, we provide a range of services tailored to your company—Trust Alliance Comfort Systems is the best service provider for all things related to HVAC. We cover a wide service area and are on call to handle your inquiries.
As experts in the HVAC industry, we provide a wide selection of service options for industrial facilities. End-users trust Alliance Comfort Systems with industrial HVAC service because we have decades of experience in the field. Our technicians are trained to handle the toughest situations. Using the latest advances in HVAC, we can provide quality service with care. Consider us a trusted resource for information on the best equipment on the market.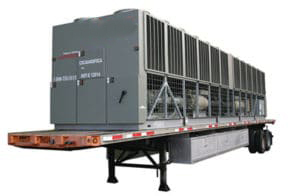 Emergencies can happen at any time. You can be prepared by relying on Alliance Comfort Systems for Industrial HVAC services. Our service capabilities include chillers, food service equipment, boilers, refrigeration, building automation, plumbing, and more. Moreover, we are an equipment supplier capable of delivering and installing the best HVAC equipment.
Our service technicians are on-call 24/7 to handle service calls, which is convenient for businesses. You never know when an issue may arise with your heating or cooling system. Knowing that care is available outside of normal operating hours can provide a sense of relief for end-users. 
Industrial HVAC Maintenance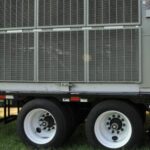 All Industrial HVAC systems need maintenance. We do offer preventative maintenance activities for your heating and cooling systems. Industrial units may have issues with parts due to heavy use. The equipment is operated in tough conditions, so service must be performed quickly. We understand that facilities depend on reliable HVAC. Our service specialists focus on getting your equipment back online without delay. Contact us to learn more about how we can help with your current or upcoming HVAC needs. 
Address
7200 Distribution Dr, Louisville, KY 40258
Phone: (502) 384-8500 Email:
[email protected]
Opening Hours
| | |
| --- | --- |
| Monday | 9:00 a.m. – 5:00 p.m. |
| Tuesday | 9:00 a.m. – 5:00 p.m. |
| Wednesday | 9:00 a.m. – 5:00 p.m. |
| Thursday | 9:00 a.m. – 5:00 p.m. |
| Friday | 9:00 a.m. – 5:00 p.m. |
| Saturday | Closed |
| Sunday | Closed |