Selected points for this article
hide
Industrial HVAC Parts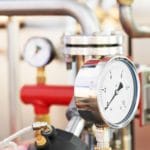 Facilities trust commercial & Industrial HVAC Parts to deliver great performance. Used for heating and cooling applications, the components are central to the function of climate control equipment. HVAC systems require maintenance throughout the year, and parts are a large part of the upkeep. In commercial centers, air-conditioning units and heating systems undergo stress. The equipment runs under a large amount of pressure. Moreover, HVAC units in commercial buildings require more energy than residential systems. For this reason, a service technician should care for climate control units. 
The amount of Industrial HVAC parts available for fitting is numerous. Choosing the right parts can be complicated, but it does not have to be. End-users can work with an experienced company such as Alliance Comfort Systems to find the right parts. Heating and air-conditioning components may include complex part numbers that need to be verified by a reputable source. Regardless, HVAC components must be monitored along with entire units to ensure that they are working properly. 
Choosing Industrial HVAC Parts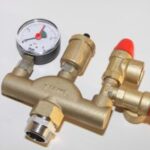 Alliance Comfort Systems is an Industrial HVAC parts expert. We can help you choose the right heating and cooling parts for your application. Our technicians are on-call 24-hours a day and 7-days a week to handle service calls. In fact, the technicians are familiar with all of the major brands in the HVAC industry. We can help you select the parts for your system. 
Before heating and cooling components are replaced, you should have a technician inspect your units. In certain cases, parts may need repair only. The best way to determine if parts are needed is to trust a reputable service provider. Troubleshooting repair issues is not recommended without proper training. Safety is a top priority when handling commercial HVAC units. When in doubt, contact Alliance Comfort Systems for a service you can trust.
Parts selection is easier with Alliance Comfort Systems as we have access to components from the world's top HVAC manufacturers. Through a large distributor network, we can supply the parts that you need with ease. Our clients enjoy a faster turn-around time on service calls because of our strong relationships in the industry. Explore our parts capabilities, and contact us to learn how we can help. 
Address
7200 Distribution Dr, Louisville, KY 40258
Phone: (502) 384-8500 Email:
[email protected]
Opening Hours
| | |
| --- | --- |
| Monday | 9:00 a.m. – 5:00 p.m. |
| Tuesday | 9:00 a.m. – 5:00 p.m. |
| Wednesday | 9:00 a.m. – 5:00 p.m. |
| Thursday | 9:00 a.m. – 5:00 p.m. |
| Friday | 9:00 a.m. – 5:00 p.m. |
| Saturday | Closed |
| Sunday | Closed |