Selected points for this article
hide
Louisville KY Chiller Rentals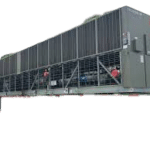 Louisville KY Chiller Rentals: Alliance Comfort Systems supplies chillers for a wide range of applications across commercial industries. Rental units are an economical solution for companies that may need temporary cooling needs. Louisville KY Chiller rentals are cost-effective, efficient, and easy to deploy in many different environments.
Louisville KY Chiller rentals may be used to meet urgent cooling needs during an emergency. Rental systems can be quickly deployed, and because they are portable, they can be placed anywhere adequate space and connections are available. The units are ideal during unexpected outages and during natural disasters when climate control is necessary for safety.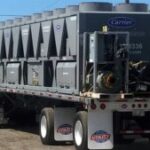 Rental cooling units may also be applied during planned climate control shutdowns. While conducting repairs, temperature control is often necessary not to be completely shut down, losing valuable hours. Louisville KY Chiller rentals can provide the cooling needed to keep facilities comfortable while also providing cool air to maintain operational equipment.
Cooling systems that are rented are ideal for outdoor gatherings such as concerts and festivals. The comfort of attendees should always be considered, especially in regions where high temperatures may impact an event's success. Chillers offer a seamless solution for cooling on the go.
Commercial Louisville KY Chiller Rentals-Selection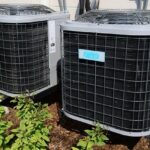 Alliance Comfort Systems offers a vast selection of chillers through some of the main HVAC manufacturers. Dealing with a large distributor network, we can provide our clients with custom solutions built for short-term projects.
Moreover, our service technicians can support chiller equipment used on a short-term basis with expert service. Service technicians are on-call to handle not only emergencies but the scheduled maintenance of cooling units.
With decades of experience in the field, we understand the distinct needs of commercial businesses requiring HVAC solutions. Contact us to find out how we can support your equipment rental needs year-round.
Address
7200 Distribution Dr, Louisville, KY 40258
Phone: (502) 384-8500 Email:
[email protected]
Opening Hours
| | |
| --- | --- |
| Monday | 9:00 a.m. – 5:00 p.m. |
| Tuesday | 9:00 a.m. – 5:00 p.m. |
| Wednesday | 9:00 a.m. – 5:00 p.m. |
| Thursday | 9:00 a.m. – 5:00 p.m. |
| Friday | 9:00 a.m. – 5:00 p.m. |
| Saturday | Closed |
| Sunday | Closed |