Selected points for this article
hide
Commercial Chiller Rental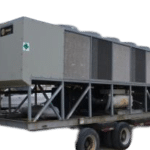 Alliance Comfort Systems is a reliable source for Commercial chiller rental equipment. We work with commercial and industrial facilities to supply HVAC solutions for a wide range of applications. Rental climate control units are economical for limited cooling applications. Units deployed on a short-term basis can help a facility achieve cooling goals while keeping costs lower.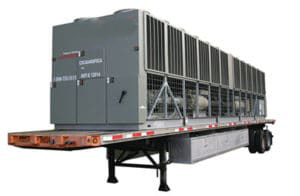 Choosing a Commercial chiller rental is easy with the help of an expert from Alliance Comfort Systems. Our technicians specialize in commercial HVAC services, and we also have decades of field experience. Our clients trust us to provide not only a great selection of quality equipment but also reliable service.
A Commercial chiller rental package is designed to suit the unique requirements of end-users. The systems are made to fill several capacities. We deal with the major manufacturer brands so clients can choose from the brands that they trust.
Rental equipment is often required within a small window of time. With access to a large distributor network, getting the systems needed without delay is possible with Alliance Comfort Systems. Trust us with the selection of your cooling system as we can offer selection.
Commercial Chiller Rental Care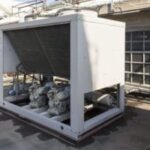 Finding the right chiller does require detailed research. Deciphering complex components can present some unique challenges; however, we can help. While in the market for a chiller, it is also important to consider factors such as service. Depending on how long the unit will be deployed, a preventative maintenance package is helpful.
Chillers are complex pieces of HVAC equipment that do require constant care. Our service technicians can deliver service for rental units including inspections, monitoring, and reporting. Chillers applied in busy environments may use a great deal of energy, thereby stressing internal components. With proper care, rental chillers run efficiently should they be used on a limited basis. Contact us to inquire about our Commercial chiller rental supply and service options.
Address
7200 Distribution Dr, Louisville, KY 40258
Phone: (502) 384-8500 Email:
[email protected]
Opening Hours
| | |
| --- | --- |
| Monday | 9:00 a.m. – 5:00 p.m. |
| Tuesday | 9:00 a.m. – 5:00 p.m. |
| Wednesday | 9:00 a.m. – 5:00 p.m. |
| Thursday | 9:00 a.m. – 5:00 p.m. |
| Friday | 9:00 a.m. – 5:00 p.m. |
| Saturday | Closed |
| Sunday | Closed |