Selected points for this article
hide
Industrial HVAC Equipment Service Expertise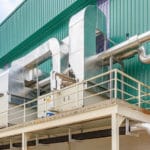 Industrial HVAC equipment requires service regularly. The systems are deployed in manufacturing facilities and industrial plants to provide temperature control for materials, equipment, and spaces. Production centers depend on reliable climate control systems to keep operations running smoothly.
Because industrial HVAC equipment is operated in environments where large amounts of energy are processed, the machines can sometimes experience performance issues. Over time, some elements in an industrial HVAC unit may break, causing expensive damage. Alliance Comfort Systems can address the many aspects of industrial HVAC equipment with professional service.
Our company delivers over 30 years of field experience, enabling us to bring our expertise to industrial clients. We offer a wide range of services designed to match the unique needs of industrial settings. With a deep knowledge of heating and cooling for commercial and industrial profit centers, we can handle projects of all sizes.
Service technicians at Alliance Comfort Systems are on call 24/7 to handle inquiries regarding industrial HVAC units. Clients trust us to provide expert care in dealing with complex climate control systems. Moreover, our skilled technicians are comfortable dealing with all of the top manufacturer brands in HVAC.
Industrial HVAC Equipment Service Areas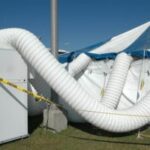 Among the list service options that clients can expect from Alliance Comfort Systems are repair, maintenance, and parts replacement. Our list of specialties is rather extensive including custom preventative maintenance programs. Moreover, technicians service a wide range of HVAC systems including air handler units, underground systems, cooling towers, rooftop units, and air dryers, to name a few. The types of clients we service span several different industries: retail, industrial plants, manufacturing facilities, hotels, medical facilities, restaurants, and many more. Contact us to find out how we can help with your HVAC needs for your industry.
Address
7200 Distribution Dr, Louisville, KY 40258
Phone: (502) 384-8500 Email:
[email protected]
Opening Hours
| | |
| --- | --- |
| Monday | 9:00 a.m. – 5:00 p.m. |
| Tuesday | 9:00 a.m. – 5:00 p.m. |
| Wednesday | 9:00 a.m. – 5:00 p.m. |
| Thursday | 9:00 a.m. – 5:00 p.m. |
| Friday | 9:00 a.m. – 5:00 p.m. |
| Saturday | Closed |
| Sunday | Closed |