Selected points for this article
hide
Louisville HVAC Equipment Rental
Louisville HVAC equipment rental is ideal for all types of industries. The equipment provides an effective solution to climate control. Alliance Comfort Systems is an equipment and service provider capable of supporting the unique needs of growing businesses. HVAC is a complex industry; therefore, working with a reliable source for equipment is recommended.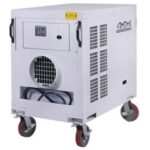 Alliance Comfort Systems is a supplier of Louisville HVAC equipment rental including heating and cooling packages designed for use in commercial settings and industrial facilities. Rental equipment is ideal for contracting firms and independent organizations managing the upkeep of climate control systems.
Numerous clients rely on Alliance Comfort Systems for quality Louisville HVAC equipment rental. Moreover, we provide a wide selection of equipment that can be deployed for a myriad of applications. Regardless of how large or small a particular project may be, there is a solution available to meet your specifications.
Louisville HVAC Equipment Rental Applied
Materials used in Louisville HVAC equipment rental may fill the manufacturing industry's needs, commercial establishments, retail locations, and government facilities. Rental equipment is an ideal solution for short-term needs as well as emergencies. Alliance Comfort Systems offers equipment that is customizable and suitable for every type of budget.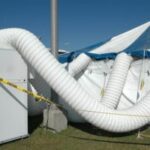 Productivity in facilities is a top priority. Heating and cooling equipment helps to maintain operations with proper temperature control. A primary system may undergo a planned outage, in which case rental equipment is an effective solution. Rental HVAC units are appropriate for projects with a limited timeline. The systems are also economical for companies that may be working with a tight budget.
Alliance Comfort Systems is capable of providing a range of equipment and services to support growing commercial establishments. As an HVAC expert, we can deliver quality materials, faster turn-around times, and convenient service options. Contact us to discover our wide range of heating and cooling equipment available for rental arrangements.
Address
7200 Distribution Dr, Louisville, KY 40258
Phone: (502) 384-8500 Email:
[email protected]
Opening Hours
| | |
| --- | --- |
| Monday | 9:00 a.m. – 5:00 p.m. |
| Tuesday | 9:00 a.m. – 5:00 p.m. |
| Wednesday | 9:00 a.m. – 5:00 p.m. |
| Thursday | 9:00 a.m. – 5:00 p.m. |
| Friday | 9:00 a.m. – 5:00 p.m. |
| Saturday | Closed |
| Sunday | Closed |