Selected points for this article
hide
Commercial Boiler Service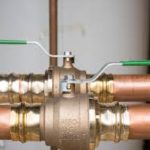 Commercial boilers are reliable, but they do operate under intense conditions. The demands often call for Commercial boiler service due to heavy use and subsequent wear. For a facility to gain the best outcome from a boiler's operation, the systems should be under the care of an experienced service technician. In some cases, facility managers may handle aspects of upkeep for a boiler. Alliance Comfort Systems is a service provider that is capable of delivering results with care.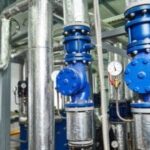 Commercial Boiler service is frequently needed due to leaks, odd noises, wasted energy, and, most importantly, poor heating. When a boiler does not heat properly, the results may range from minor problems to incredible disasters. Staying on top of boiler performance is key in reducing damage. Should a commercial boiler show signs of wear, scheduling service with a technician as soon as possible be critical? It does not take long for situations regarding HVAC to deteriorate. Also, businesses cannot afford to spend time offline as it will cost a facility additional money for lost productivity.
Professional Commercial Boiler Service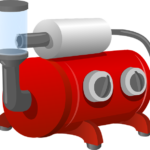 Alliance Comfort Systems is a service provider with a vast network of parts suppliers. We assist our clients with all aspects of Commercial boiler service. Boiler problems should be addressed before they increasingly become worse. One way to reduce breakdowns is through preventative maintenance. Every commercial air system should be under a preventative maintenance plan. Inspecting, monitoring, and reporting on system status will provide valuable insight into how well a unit works.
Service is simply a beneficial aspect of heating and cooling that elongates the lifecycle of a unit. Facilities can enjoy the longer operation of equipment under tough conditions with adequate care and frequent updates. Service through Alliance Comfort Systems will provide the best possible heating units, such as boilers and more. Contact us for our professional expertise in HVAC.
Address
7200 Distribution Dr, Louisville, KY 40258
Phone: (502) 384-8500 Email:
[email protected]
Opening Hours
| | |
| --- | --- |
| Monday | 9:00 a.m. – 5:00 p.m. |
| Tuesday | 9:00 a.m. – 5:00 p.m. |
| Wednesday | 9:00 a.m. – 5:00 p.m. |
| Thursday | 9:00 a.m. – 5:00 p.m. |
| Friday | 9:00 a.m. – 5:00 p.m. |
| Saturday | Closed |
| Sunday | Closed |