Selected points for this article
hide
Industrial Boiler Repair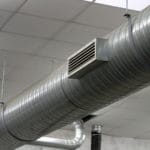 Commercial boilers must be serviced frequently to maintain performance. Industrial Boiler repair is sometimes needed in situations where a boiler is not working properly due to faulty parts. Boilers applied in commercial and industrial centers must be fully functional at all times to ensure that productivity levels are high.
Alliance Comfort Systems specializes in Industrial boiler repair and all aspects of HVAC. Commercial boiler
systems are used in busy environments where they undergo stress. Although boilers built for commercial and industrial use are sturdy, they are prone to damage. Frequent use may lead to wear. Over time, increased pressure and the flow of fluids may impact how well the boiler functions. The components of a boiler may break or crack with constant use.
Issues that appear minor in nature may worsen if they are not addressed quickly. A service technician is capable of investigating a unit to determine if Industrial boiler repair is needed. Repair may range from uncomplicated to complex, depending on how serious the issue is. Handling Industrial boiler repair problems should be managed with professional expertise due to potential safety concerns.
Industrial Boiler Repair Issues
Industrial Boiler repair issues are not necessarily evident due to the unit's placement and many smaller components. For this reason, it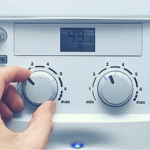 is necessary to monitor boilers frequently. Performance problems that may be noticeable include: inadequate heating, leaks, and strange noises. If any of the issues persist, contact a service technician.
Alliance Comfort Systems is a capable service provider with experience in the field. We also have access to parts to conduct repairs on commercial boilers when required. Our clients trust us to provide quality service for businesses of all sizes.
Climate control systems play a significant role in moving operations within facilities. Broken units may cause uncomfortable environments as well as potential safety issues. Contact Alliance Comfort Systems regarding repair for your commercial or industrial boilers.
Address
7200 Distribution Dr, Louisville, KY 40258
Phone: (502) 384-8500 Email:
[email protected]
Opening Hours
| | |
| --- | --- |
| Monday | 9:00 a.m. – 5:00 p.m. |
| Tuesday | 9:00 a.m. – 5:00 p.m. |
| Wednesday | 9:00 a.m. – 5:00 p.m. |
| Thursday | 9:00 a.m. – 5:00 p.m. |
| Friday | 9:00 a.m. – 5:00 p.m. |
| Saturday | Closed |
| Sunday | Closed |