Selected points for this article
hide
Professional Commercial Chiller Rentals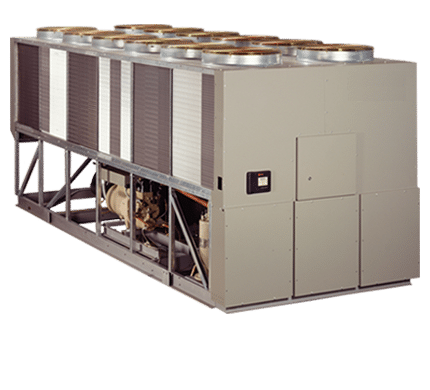 If your company needs Commercial chiller rentals for upcoming projects, Alliance Comfort Systems is an ideal source for quality equipment. We can help you find an appropriate chiller that is designed to suit your requirement and your budget. Commercial chiller rental is a cost-effective way to achieve the needed cooling applications for a set period of time with fewer restraints. Rental air systems can be delivered, installed, and supported with professional service.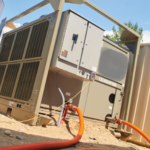 Alliance Comfort Systems specializes in commercial and industrial HVAC. Commercial Chiller rentals are another aspect in which we can deliver decades of expertise to our clients. We work with commercial customers from different industries including government, manufacturing, retail, and medical facilities. Our clients rely on Alliance Comfort Systems for quality service with care. When it comes to rental, the selection is key, and we certainly deliver.
As a seasoned industry expert, we deal with a vast distributor network, which allows us to source the leading manufacturers' best equipment. If you are looking for a particular brand, contact us. We supply not only equipment but parts for Commercial chiller rentals as well. Our selection goes far beyond the usual as we also provide a wide range of services to support your cooling projects.
Commercial Chiller Rentals Options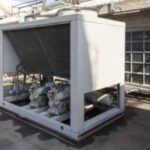 Chillers are unique and serve a myriad of purposes. Depending on your project, one system may be a better fit than another. Cost should not prohibit you from jumpstarting your project. There are affordable options for cooling, as well. Chillers are ideal for short-term cooling needs, but they may also be used as supplementary temperature control units in many cases.
When shopping around for a chiller, consider the location and space available to deploy your cooling system. Chillers require a great deal of energy, so ensure that the proper receptacles are also available to accommodate the unit. Contact us to explore your options for commercial chiller rental through Alliance Comfort Systems.
Address
7200 Distribution Dr, Louisville, KY 40258
Phone: (502) 384-8500 Email:
[email protected]
Opening Hours
| | |
| --- | --- |
| Monday | 9:00 a.m. – 5:00 p.m. |
| Tuesday | 9:00 a.m. – 5:00 p.m. |
| Wednesday | 9:00 a.m. – 5:00 p.m. |
| Thursday | 9:00 a.m. – 5:00 p.m. |
| Friday | 9:00 a.m. – 5:00 p.m. |
| Saturday | Closed |
| Sunday | Closed |