Selected points for this article
hide
Commercial HVAC Parts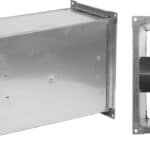 Commercial HVAC parts need to be serviced in commercial buildings. Alliance Comfort Systems is an HVAC expert capable of providing service and parts for heating and cooling units. Parts are useful for a variety of reasons including maintenance, service, and emergency care. Service technicians can monitor and inspect HVAC units for potential problems and address them before they increasingly grow worse.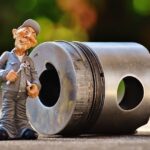 Commercial facilities rely on climate control systems to function properly. Air conditioning units are tasked with providing comfort, air quality, and safety. Moreover, heating and cooling systems may be applied to goods, products, and merchandise to preserve the items' integrity. Temperature control is simply a business necessity. Commercial HVAC parts do the job of maintaining climate control units easier for service technicians and also facility managers.
Commercial HVAC parts need to arise year-round. Accessing a reputable source that can deliver quality parts under specific time constraints is an important service aspect. Commercial businesses do not have the time to wait for delayed service due to parts. Alliance Comfort Systems can help shorten lead times on Commercial HVAC parts because we can access a wide selection of components from the industry's leading manufacturers.
Commercial HVAC Parts Selection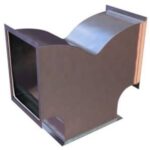 Through Alliance Comfort Systems, our clients can source parts that range from temperature gauges, fittings, compressors, filters, and more. Regardless of whether parts requirements are large or small, Alliance Comfort Systems can support commercial facilities' unique needs.
Parts are ideal for scheduled maintenance. The upkeep of parts is a protective measure for larger components central to HVAC units' function. Businesses rely on on-air systems to operate for an extended period of time, which is why all elements of a unit must be protected with proper care.
Contact us to find out how we can support your current or future needs for Commercial HVAC parts.
Address
7200 Distribution Dr, Louisville, KY 40258
Phone: (502) 384-8500 Email: ACS.receptionist@AllianceComfortSys.com
Opening Hours
| | |
| --- | --- |
| Monday | 9:00 a.m. – 5:00 p.m. |
| Tuesday | 9:00 a.m. – 5:00 p.m. |
| Wednesday | 9:00 a.m. – 5:00 p.m. |
| Thursday | 9:00 a.m. – 5:00 p.m. |
| Friday | 9:00 a.m. – 5:00 p.m. |
| Saturday | Closed |
| Sunday | Closed |