Selected points for this article
hide
Industrial HVAC Service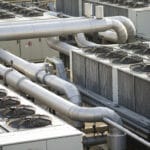 Industrial HVAC Service: Industrial facilities require a tailored service for heating and cooling systems. Temperature control units found in large industrial buildings are complex by design. Because the facilities depend on on-air systems for a wide range of applications, any time spent offline may lead to major losses. Alliance Comfort Systems specializes in industrial HVAC service for buildings regardless of size. Expert service technicians are capable of handling tough issues that take place within harsh conditions. Having gained decades of experience in the field, Alliance Comfort Systems technicians find no single job that is too large for their expertise.
The industrial HVAC service requirements are often unique to the particular industry in which the equipment is deployed. Heating and cooling units may control the temperature in spaces for comfort, quality of the air, and maintain the temperature of important materials or equipment. Facility managers are often tasked with handling HVAC units in industrial centers. However, many companies also work with service technicians that deliver a wide scope of knowledge and specialized training.
Industrial HVAC Service & Outages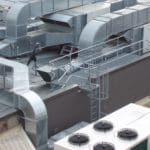 Industrial HVAC service is a necessity for large facilities. Because climate control is critical to most businesses' operations, the systems must remain in working order—air-conditioning units and heating systems that malfunction may cost business productivity and profit. Increased losses in the ability to produce materials, manufacture goods, or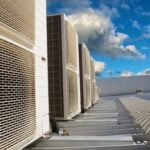 maintain a comfortable environment for employees will indeed cause an operation to slow down. The recovery from an HVAC outage draws time and valuable resources from companies.
Alliance Comfort Systems can support industrial HVAC units' services, including maintenance, system repairs, parts maintenance, air pumps, air quality, cooling towers, and preventative maintenance. Contact us to find out how we can help with the service of your heating and cooling systems.
Address
7200 Distribution Dr, Louisville, KY 40258
Phone: (502) 384-8500 Email:
[email protected]
Opening Hours
| | |
| --- | --- |
| Monday | 9:00 a.m. – 5:00 p.m. |
| Tuesday | 9:00 a.m. – 5:00 p.m. |
| Wednesday | 9:00 a.m. – 5:00 p.m. |
| Thursday | 9:00 a.m. – 5:00 p.m. |
| Friday | 9:00 a.m. – 5:00 p.m. |
| Saturday | Closed |
| Sunday | Closed |