Selected points for this article
hide
Professional Industrial Boiler Repair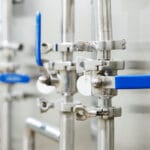 Industrial centers demand Industrial boiler repair on an ongoing basis. Heating units located in large, complex facilities work under high pressure and non-stop demands. Alliance Comfort Systems specializes in the repair of boilers found not only in industrial facilities but also in commercial buildings. Our expert service technicians, with field experience, can handle jobs both small and large across a broad spectrum of industries.
Industrial Boiler repair is a normal part of upkeep for industrial boiler units. The heating units are reliable but need to be inspected frequently. The internal and external heating systems components can be damaged due to prolonged use, corrosive materials, and high pressured air and liquids. Facility managers may be responsible for coordinating the care of industrial boilers. Working with a service technician at Alliance Comfort Systems is also helpful. We realize the distinct nuances of industrial heating and can address even the most difficult challenges.
Industrial Boiler Repair Support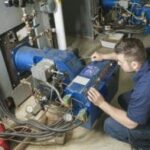 In complex industrial facilities, Industrial boiler repair issues may go unnoticed for some time. Boilers should be monitored often. However, internal issues may be hard to discern early on. Even in an industrial center, boilers will give some indications of the need for service or repair.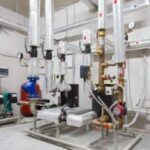 First, if your energy bills are high and your boiler is not heating properly, repair may be needed. Boilers who make deafening noises such as knocking or whistling may also indicate that repair is also a must. Should a boiler demonstrate a performance issue, contact Alliance Comfort Systems without hesitation. The longer that repair issues go without attention, the more costly repairs will be.
Alliance Comfort Systems is not just a service provider, but we also deliver parts as needed to fill requirements. Parts may be necessary for repair, maintenance, and service, as determined by end-use and the equipment. Contact us to find out how we can help with the upkeep of your industrial boiler.
Address
7200 Distribution Dr, Louisville, KY 40258
Phone: (502) 384-8500 Email:
[email protected]
Opening Hours
| | |
| --- | --- |
| Monday | 9:00 a.m. – 5:00 p.m. |
| Tuesday | 9:00 a.m. – 5:00 p.m. |
| Wednesday | 9:00 a.m. – 5:00 p.m. |
| Thursday | 9:00 a.m. – 5:00 p.m. |
| Friday | 9:00 a.m. – 5:00 p.m. |
| Saturday | Closed |
| Sunday | Closed |