Selected points for this article
hide
Commercial HVAC Service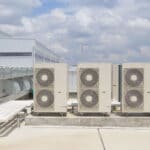 Commercial HVAC service is an important aspect of upkeep for temperature control systems. Ensuring that climate control units are running properly demands the expertise of a trained service technician with plenty of field experience—Alliance Comfort Systems services commercial and industrial clients from across a wide spectrum of industries and business sectors. We realize the complex needs of the business when it comes to adequate heating and cooling. As a result, we are the premier choice for HVAC services.
Choosing the best provider for commercial HVAC service does require research. Commercial heating and cooling systems are far more complicated than residential units. The systems are large, consisting of intricate networks. A combination of electrical devices, high-pressure mechanisms, and chemicals flow through commercial units to deliver the right temperature. Any number of parts within a unit may need attention as the smallest component may lead to serious problems should it end up broken.
Commercial HVAC Service Experts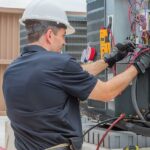 Alliance Comfort Systems can deliver a high level of service for all aspects of heating and cooling. Commercial HVAC service includes parts maintenance, replacement of components, thermal storage systems, rooftop units, computer room air-conditioning, indoor air quality, and more. Moreover, Alliance Comfort Systems provides preventative maintenance programs. The maintenance programs help extend the life of HVAC systems, which function under harsh conditions.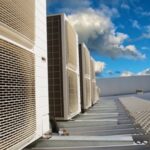 Commercial heating and cooling units require careful monitoring and frequent inspections. Service technicians have the right tools and can render repairs safely. Although some facility managers may conduct some maintenance and repairs on temperature control systems, performing such activities should be done with great caution. Handling HVAC units can be dangerous in many cases, so it is always a good idea to contact a service technician when a performance issue is suspected. Contact us to find out how we can help with your service needs.
Address
7200 Distribution Dr, Louisville, KY 40258
Phone: (502) 384-8500 Email:
[email protected]
Opening Hours
| | |
| --- | --- |
| Monday | 9:00 a.m. – 5:00 p.m. |
| Tuesday | 9:00 a.m. – 5:00 p.m. |
| Wednesday | 9:00 a.m. – 5:00 p.m. |
| Thursday | 9:00 a.m. – 5:00 p.m. |
| Friday | 9:00 a.m. – 5:00 p.m. |
| Saturday | Closed |
| Sunday | Closed |