Sourcing Your Kentucky Chiller Rentals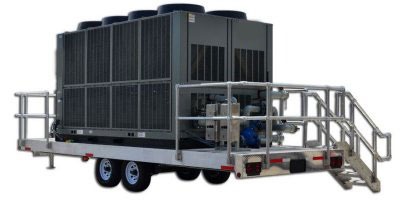 Alliance Comfort Systems is capable of working with you to source Kentucky chiller rentals. The rental units may be applied for short-term cooling projects. For many facilities, chillers are a cost-effective method for completing jobs that require cooling on a limited basis. Companies have much to gain from a chiller that offers cool temps to complete critical tasks. Alliance Comfort Systems is a reputable source with a focus on commercial and industrial facilities. Our rental systems are as expansive as our background in HVAC.
Chillers are heavy-duty pieces of equipment. The design of chillers is rather complex, although systems vary. Some chillers are air-cooled, while others are water-cooled. There are many different models to choose between these options, and for some people in the market for new equipment, a decision can be tough to make. Allow us to narrow down the available models to help you select the perfect solution for your Kentucky chiller rentals and more.
We are a knowledgeable source for HVAC information. Our technicians can work with you to go through the intricate details of selecting a model that fits your budget and especially your performance requirements. Defining the most important aspects of a system for your project will also help during the selection process.
Kentucky Chiller Rentals from Top Brands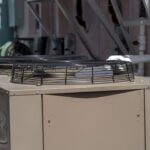 With Alliance Comfort Systems, locating the ideal chiller is easier. We have access to a wide selection of equipment from the biggest names in HVAC. Our network of distributors works with us to source quality Kentucky chiller rentals for all applications.  We realize that our clients expect quality materials that deliver a high level of performance. Considering our time in the field and our heating and cooling expertise, we've got you covered.
Although chillers are designed to deliver seamless cooling, the systems are, in fact, unique. The equipment varies by size and also capacity. Your application will certainly drive the type of chiller that will be best suited for your demand. It is possible to narrow down your specifications and match them with one of the many current market models. 
Kentucky Chiller Rentals Solution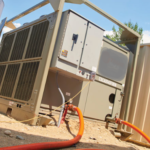 Finding a solution that will satisfy your requirement is often easier with the help of an experienced provider. We understand HVAC equipment, as we are also a service provider. Furthermore, we can fully relate to the business's needs, the power of temperature control, and its role in boosting productivity. 
Venture to explore our options available for Kentucky chiller rentals. We deliver a wide selection of equipment for our customers and backup installations with service and preventative maintenance support. Regardless of how large or small of a chiller you need, we can help you find a system that is just right.
Renting a chiller is an economical way to address cooling requirements. The systems are portable and may be deployed at any point to respond to temperature control challenges or even planned projects.
Contact us to find out how we can help with your plans to source an industry-leading chiller unit. 
Address
7200 Distribution Dr, Louisville, KY 40258
Phone: (502) 384-8500 Email:
[email protected]
Opening Hours
| | |
| --- | --- |
| Monday | 9:00 a.m. – 5:00 p.m. |
| Tuesday | 9:00 a.m. – 5:00 p.m. |
| Wednesday | 9:00 a.m. – 5:00 p.m. |
| Thursday | 9:00 a.m. – 5:00 p.m. |
| Friday | 9:00 a.m. – 5:00 p.m. |
| Saturday | Closed |
| Sunday | Closed |