Selected points for this article
hide
Commercial Air-Conditioning Rentals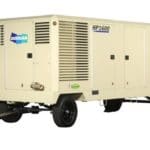 Commercial businesses may find that the benefits of Commercial air-conditioning rentals are numerous. Alliance Comfort Systems provides equipment and service for commercial and industrial clients in Louisville, Kentucky, and surrounding regions. As a local source for the best brands in HVAC, we are a field expert with a deep understanding of the business's needs. Rental temperature control units sourced through us will deliver in performance while also meeting your budget requirements.
One of the top reasons why companies choose to deploy Commercial air-conditioning rentals is because they are flexible. The systems are portable and are available in a wide range of sizes. Because we source equipment from a large network of distributors, we can provide our clients with a great selection of air conditioners to choose from. Even for smaller facilities with some space constraints, there is likely a perfect system to suit your project.
Temperature control is a crucial aspect of running a commercial or industrial operation. Air conditioners contribute to comfort, air quality, and safety in facilities. Furthermore, the need for controlling temperature happens year-round. Because the process is ongoing, having access to equipment that can be deployed with ease helps facility managers.
Commercial Air-conditioning rentals are relevant in many different scenarios that are faced by businesses regularly. Below are some of how rental temperature control units are applied in the commercial and industrial sectors.
Applications for Commercial Air-Conditioning Rentals
Spot cooling
Construction work sites
Schools and Universities
Hospitals
Office Buildings
Events
The possibilities are virtually endless when it comes to the many ways in which a portable cooling unit may be applied. Another great point is that clients can choose from a wide range of products, including equipment from well-known brands. Rental air units come in many different sizes, so customers do not necessarily have to feel limited by space constraints. Moreover, if budgets are a concern, there are enough options available to suit businesses that may be on the conservative end of the spectrum.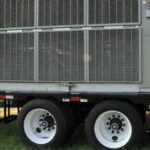 Speaking of conservation of resources, Commercial air-conditioning rentals are not only economical but energy efficient as well. Companies concerned about energy use and carbon footprint will be pleased to know that we supply energy-efficient systems that deliver a high-performance level.
Investing in rental air systems is an ideal option for establishments needing cooling on either a short-term basis or even for a longer period of time. Rental systems are cost-friendly while still delivering the desired results. Additionally, as an HVAC service expert, our clients can take advantage of our expanded capabilities, including service, repair, and HVAC systems maintenance; if you are looking for a reliable equipment supplier, trust Alliance Comfort Systems. We are available to support your needs for the best in HVAC year-round. Contact us to find out more.
Ask about our rental equipment today.
Address
7200 Distribution Dr, Louisville, KY 40258
Phone: (502) 384-8500 Email:
[email protected]
Opening Hours
| | |
| --- | --- |
| Monday | 9:00 a.m. – 5:00 p.m. |
| Tuesday | 9:00 a.m. – 5:00 p.m. |
| Wednesday | 9:00 a.m. – 5:00 p.m. |
| Thursday | 9:00 a.m. – 5:00 p.m. |
| Friday | 9:00 a.m. – 5:00 p.m. |
| Saturday | Closed |
| Sunday | Closed |