Selected points for this article
hide
Commercial HVAC Services Options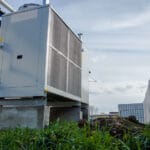 Alliance Comfort Systems, based in Lousiville, KY helps facilities manage their commercial HVAC Services for HVAC equipment. Because commercial units are more complex, upkeep requires a high level of expertise. We are field experts and understand that every facility is unique. As a top choice for temperature control equipment and services, we offer a full range of solutions for facilities across many different industries.
Our commercial HVAC services are deployed in government facilities, schools, medical buildings, offices, and industrial plants. Having a trusted supplier for equipment, parts, and service is an important aspect of keeping heating and cooling units in working order. Companies rely on HVAC units to provide comfortable temperatures for spaces. The equipment is also responsible for maintaining cleaner air. Furthermore, HVAC units should be energy efficient to keep costs lower. Alliance Comfort System is capable of addressing the demands of busy facilities in the local and surrounding region. 
Commercial clients look for flexible systems that are often custom suited to their application. Of course, no two facilities are alike, which is why there is a wide spectrum of products available in the realms of heating, cooling, and ventilation. Air systems vary in size, capacity, and technical specifications. Regardless of whether you need equipment or service, Alliance Comfort Systems can certainly help.
Commercial HVAC Services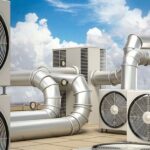 Our commercial services for heating and cooling cover several different areas: boiler repair, air-conditioning repair, and chiller repair. Besides servicing HVAC units, we also provide preventative maintenance, equipment rentals, and spare parts. Our range of commercial HVAC services is designed to fit businesses' requirements, both large and small. 
As a reputable service provider, we are on-call 24/7 to respond to requests for service. Technicians at Alliance Comfort Systems deliver experience from the field. Clients will be pleased to know that our service technicians are factory-trained. 
There are also times when HVAC equipment must be rented temporarily. Construction worksites, emergencies, and supplementary air are just a few examples of applications in which rental HVAC equipment may be used. Renting heating and cooling equipment is an economical move that enables end-users to have climate control as needed.
Preserving your Commercial HVAC Unit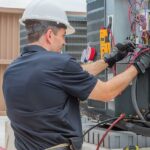 Commercial heating and cooling equipment handle high volts of electricity, strong pressure, and fluids. Many of the operations associated with an HVAC unit are related to preserving the systems and preventing them from becoming damaged. The best way to prevent damage, either minor or major, to an HVAC system is to have it serviced often. Alliance Comfort Systems does offer options for preventative maintenance. The maintenance programs are budget-friendly and include a wide range of services that reduce time offline while also decreasing the costs associated with the operation, unexpected repairs, and ongoing service. 
Preventative maintenance packages can be tailored to suit your equipment and budget and may include options such as inspections and reporting, seasonal updates, predictive maintenance, and monitoring 24/7. All equipment types may fall under a preventative maintenance agreement including cooling towers, foodservice and refrigeration equipment, chillers, boilers, HVAC equipment, compressors, pumps, and more. 
Contact us to find out more about our Commercial HVAC solutions. 
Address
7200 Distribution Dr, Louisville, KY 40258
Phone: (502) 384-8500 Email:
[email protected]
Opening Hours
| | |
| --- | --- |
| Monday | 9:00 a.m. – 5:00 p.m. |
| Tuesday | 9:00 a.m. – 5:00 p.m. |
| Wednesday | 9:00 a.m. – 5:00 p.m. |
| Thursday | 9:00 a.m. – 5:00 p.m. |
| Friday | 9:00 a.m. – 5:00 p.m. |
| Saturday | Closed |
| Sunday | Closed |