Selected points for this article
hide
Professional industrial Chiller Repair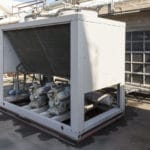 Alliance Comfort Systems is an expert in all areas of HVAC. We provide professional industrial chiller repair for units of all sizes and capacities. Before troubleshooting your own chiller system, contact us to request service as we are on-call 24/7. Chillers are complex machines. Similarly, the equipment operates under high pressure, intense fluids, and high volts of electricity. Dealing with a chiller can be dangerous, and the process is best left to a trained expert. 
Chillers are trustworthy cooling systems that meet the demands of commercial buildings and industrial plants daily. Although chillers get the job done, frequent use can stress the equipment like any heavy machine. industrial Chiller repair is often needed due to worn parts. Components that wear out can impact how well a system can deliver cooling. Because facilities depend on chillers for comfort and productivity, companies cannot afford to deal with broken chillers. Facilities will, in fact, feel the impact of a broken chiller in just a short time. 
Maintaining a production center and retaining comfort requires that chillers be inspected frequently. Repairs are reasonable to expect as parts break down due to strain. Overall, chillers provide years of service which companies can rely on. Alliance Comfort Systems offers expertise that only enhances the performance of the large cooling units in commercial settings.
Signs that industrial Chiller Repair is Necessary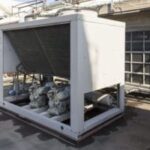 When a facility needs industrial chiller repair, a unit will provide some indications that there is an issue. Chillers may not deliver the right amount of cooling. Routine inspections, however, can keep performance issues at bay. Our service technicians, in addition to repairs, can also provide maintenance for your chillers. 
Another sign that a chiller may need repair is an unusually high energy bill. Chillers are deployed in commercial facilities because they are energy efficient. While the machines are powered at a high voltage, their processes are designed not to waste energy. If a unit is being overworked, it will overcompensate while wasting more energy to carry out its processes. High energy costs indicate energy being wasted; contact a service technician so we can address your concerns. 
Alliance Comfort Systems is an HVAC expert that can help restore your chiller service if it begins to malfunction. Although it is best to stay on top of problems by performing routine maintenance, unexpected issues can happen at any time. Our service technicians are on-call and ready to answer your requests for assistance.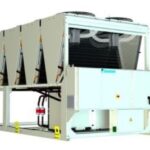 The upkeep of a chiller can be made easier with the help of experts from Alliance Comfort Systems. Not only are we able to deliver excellent service, but we also are a parts supplier of the biggest names in the heating and cooling industry. We can support repair tasks with quality parts through our wide distributor reach. Our technicians are field experts, ready to help you get the most out of your cooling units from delivery to installation and service. 
Contact us regarding our industrial chiller repair capabilities and more.
Address
7200 Distribution Dr, Louisville, KY 40258
Phone: (502) 384-8500 Email:
[email protected]
Opening Hours
| | |
| --- | --- |
| Monday | 9:00 a.m. – 5:00 p.m. |
| Tuesday | 9:00 a.m. – 5:00 p.m. |
| Wednesday | 9:00 a.m. – 5:00 p.m. |
| Thursday | 9:00 a.m. – 5:00 p.m. |
| Friday | 9:00 a.m. – 5:00 p.m. |
| Saturday | Closed |
| Sunday | Closed |