Industrial Boiler Repair for Industrial Plants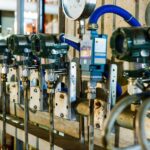 Industrial Boiler Repair: Industrial plants need Industrial boiler repair due to heavy use within harsh environments. Boilers deployed inside industrial profit centers use an incredible volume of energy to meet a facility's demands. Worn parts, however, are cause for concern because they lead to major performance problems down the line. Parts repair should be expected with the long-term use of industrial boiler units. Alliance Comfort Systems is a reputable provider of services for industrial boilers. Furthermore, our end-users choose us as number one in HVAC service.
Boilers located inside industrial establishments should be inspected often for potential Industrial boiler repair problems. At Alliance Comfort Systems, we are laser-focused on providing services in all aspects of heating and cooling for facilities. We understand that temperature control can be a challenge to manage. As a result, knowing there is a source that you can trust for knowledge about HVAC is a relief. Trust us as your informational bank on all topics regarding heating and cooling for industrial and commercial sectors.
Industrial boilers are generally well-hidden, and therefore certain issues may not be entirely obvious without careful inspection. A heating system, however, will provide valuable clues into its condition through several mechanisms. In fact, commercial heating systems are equipped with digital displays that can provide information about a machine's status. Temperature, pressure, moisture, fluids, and noises are just a few boiler areas that end-users can observe to determine if there is a problem.
Industrial Boiler Repair Monitoring and System Status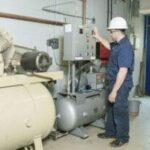 Our service technicians can monitor your boiler's status and provide a report on issues that may affect its performance. Common boiler problems are little to no heat output, leaking, loud noises, and faulty automation. If any of the aforementioned problems seem to persist, contact a service technician right away.
Businesses depend on industrial boilers to provide a comfortable environment. Furthermore, some heating systems are built to carry out processes within industrial plants and production facilities. Industrial organizations often cannot afford the downtime that accompanies a faulty heating system that needs Industrial boiler repair.
Field Experts in Industrial Boiler Repair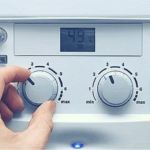 However, our field experts can help you address potential repair issues with your heating unit as we handle a wide range of systems across different industries. Regardless of whether your system is high pressure or low pressure, we can help. Additionally, if repairs are needed, we can also spare parts from well-known heating and cooling brands. We can source major and minor parts for any required repairs.
Boiler service capabilities through Alliance Comfort Systems extend beyond repairs to also include preventative maintenance. Our service technicians are capable of delivering routine maintenance for temperature control units of all sizes. The best part about our preventative maintenance options is that they are customizable. Industrial facilities can take the lead in managing the upkeep of heating systems while circumventing the unexpected.
Contact us to learn more about our repair services for industrial boilers.
Address
7200 Distribution Dr, Louisville, KY 40258
Phone: (502) 384-8500 Email:
[email protected]
Opening Hours
| | |
| --- | --- |
| Monday | 9:00 a.m. – 5:00 p.m. |
| Tuesday | 9:00 a.m. – 5:00 p.m. |
| Wednesday | 9:00 a.m. – 5:00 p.m. |
| Thursday | 9:00 a.m. – 5:00 p.m. |
| Friday | 9:00 a.m. – 5:00 p.m. |
| Saturday | Closed |
| Sunday | Closed |