Selected points for this article
hide
Industrial HVAC Equipment Rental for Industrial Plants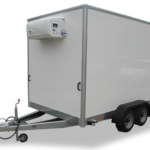 Procure your Industrial HVAC equipment rental with Alliance Comfort Systems. We supply heating and cooling equipment for industrial facilities and also commercial buildings. Our clients trust us as a stop equipment supplier and service provider meeting local and regional companies' needs. We can offer quality equipment as well as a wide selection of materials for your projects.
Our expertise tells us that all facilities are unique. For this reason, we can provide custom solutions for our customers. If you are looking for an Industrial HVAC equipment rental that is both cost-friendly and effective, then Alliance Comfort Systems is capable of delivering a range of solutions that will suit your budget and your application. There is no reason to navigate the complicated world of heating and cooling without expert advice. Please work with us as we know and have experience handling the same equipment we supply.
If you are in the market looking for big-name manufacturers, we can deliver. Through a large distribution network, we are capable of sourcing Industrial HVAC equipment rental products from all of the major brands. Understand that regardless of how large or small your requirement is, working with us to source the most reliable equipment will offer excellent results. Equipment rentals are ideal for emergencies, supplementary solutions, and seasonal requirements.
Industrial HVAC Equipment Rental Services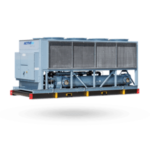 We can meet the demands of industrial facilities with tailored Industrial HVAC equipment rental supplies. Our clients fill requirements for large-capacity systems. Furthermore, equipment selection for rental installations does not stop there. We provide a wide breadth of services to support the continued operation of industrial HVAC units.
Although rental units may be deployed for a limited time, certain elements require routine inspections. With heavy use, as is common in an industrial setting, some parts may wear out. Items such as cracked fittings, leaking hoses, and missing seals may require immediate attention. Minor repairs can increase in severity requiring a more aggressive approach. It is best to tackle small issues quickly. Our service technicians are on-call 24/7 to handle service calls for industrial clients.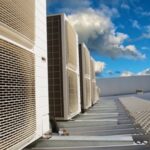 Our HVAC rentals include units such as chillers, boilers, air handlers, cooling towers, spot coolers, heat exchangers, and air-conditioning rentals. In addition to this wide range of selection, we also deliver rental systems for air moisture control to include power generators and dehumidifiers. To add, we supply a vast selection of auxiliary parts and distribution, all for rental. Access to rental equipment makes a difference between downtime in a facility to complete projects, the ability to maintain a comfortable building and returning existing equipment to full service.
HVAC rentals are reliable and as sturdy as permanent fixtures. Moreover, the systems deliver a high level of performance. When a service technician maintains the units, the results are even better. Explore our total capabilities in equipment rentals and HVAC service.
Contact us to learn how to fill your requirements, either present or future, for Industrial HVAC equipment rentals.
Address
7200 Distribution Dr, Louisville, KY 40258
Phone: (502) 384-8500 Email:
[email protected]
Opening Hours
| | |
| --- | --- |
| Monday | 9:00 a.m. – 5:00 p.m. |
| Tuesday | 9:00 a.m. – 5:00 p.m. |
| Wednesday | 9:00 a.m. – 5:00 p.m. |
| Thursday | 9:00 a.m. – 5:00 p.m. |
| Friday | 9:00 a.m. – 5:00 p.m. |
| Saturday | Closed |
| Sunday | Closed |