Selected points for this article
hide
Industrial HVAC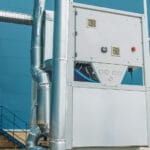 Alliance Comfort Systems handles the service of industrial HVAC equipment. We realize that the needs of industrial plants vary and, most importantly, require specialized service. The temperature control units that are deployed inside industrial centers are large and rather complex. While the benefits of comfortable air and healthy air quality are unmistakable, maintaining such systems requires a high level of expertise.
The components included in an industrial HVAC system are about as complex as the machines themselves. Although the units are reliable, the heating and cooling systems require maintenance to prevent serious damage. Furthermore, heating and cooling units used in busy facilities can malfunction if they are not maintained with professional service. Because industrial HVAC units have a wide range of applications, many companies would feel the impact of a system outage due to broken parts or repair. Working with a trained service technician is one of the best ways to manage a temperature control system's upkeep in an industrial environment.
Industrial HVAC Capabilities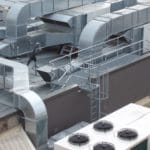 The fact of the matter is that industrial heating and cooling systems require a generous amount of energy to function. In an industrial setting, the equipment can quickly become exhausted due to the amount of pressure flowing through critical components and their weight. While it is obvious that industrial temperature control equipment is built to withstand the harshest conditions both inside and outside of industrial centers, the units still need routine maintenance.
Our certified service technicians are on-call 24/7 to respond to service requests for industrial heating and cooling units. We provide a range of support services for installed equipment to include large capacity jobs. Our services run the scope of industrial HVAC to include boiler service, chiller repairs, and rentals. We specialize in so many areas that are relevant to the industrial sector. In fact, counted among our clients are government facilities, restaurants, schools, medical buildings, and commercial establishments.
Because we understand that businesses are unique, we provide options for tailored equipment and services. Customization is an important aspect of our business that allows us to meet the distinct needs of facilities from a strategic approach. Additionally, we are experts in building automation. Furthermore, we can handle plumbing jobs as well as electrical projects.
Industrial HVAC Options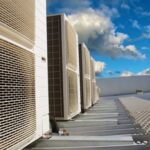 Whether you need equipment service for an existing unit or if you need to source materials to complete a project, Alliance Comfort Systems can help. Besides being a service provider, we are also equipment and parts suppliers for the top brands in the heating and cooling industry. We can work with our clients to source quality HVAC equipment and spare parts repair, service, maintenance, emergencies, and supplementary temperature control requirements.
Working with Alliance Comfort Systems is easy. We are a reputable service provider covering the local and surrounding areas. Our expertise enables us to respond to the toughest challenges that businesses today face in maintaining HVAC units.
Contact us to find out how we can help with your Industrial HVAC inquiries.
Address
7200 Distribution Dr, Louisville, KY 40258
Phone: (502) 384-8500 Email:
[email protected]
Opening Hours
| | |
| --- | --- |
| Monday | 9:00 a.m. – 5:00 p.m. |
| Tuesday | 9:00 a.m. – 5:00 p.m. |
| Wednesday | 9:00 a.m. – 5:00 p.m. |
| Thursday | 9:00 a.m. – 5:00 p.m. |
| Friday | 9:00 a.m. – 5:00 p.m. |
| Saturday | Closed |
| Sunday | Closed |