Expert Commercial Boiler Service
Alliance Comfort Systems provides Commercial boiler service for industrial plants and commercial facilities. Because boilers in large buildings can be complex, service should be performed regularly by a technician well-versed in commercial heating. Although some end-users and facility managers handle some boiler issues, a field expert can address rather complicated problems.
Our clients trust us with Commercial boiler service year-round. Our capable technicians handle boiler jobs of all sizes. Additionally, we are trained to work with all major brand manufacturers in the heating and cooling industry. If you need professional service delivered with genuine care, consider choosing Alliance Comfort Systems for all of your boiler needs. With a focus on commercial and industrial boiler systems, we understand the needs of businesses operating intricate temperature control units.
The matter is that Commercial boiler service may be needed when a boiler is not working properly. Faulty heating equipment does not perform at the recommended level. Because the components of both commercial and industrial boilers are complex in design, special tools are often needed to inspect a machine's components. A service technician will pinpoint the cause of poor heating, loud sounds, and excessive energy use. With the right equipment and vast scope of knowledge, we will work diligently to resolve performance problems. Among the types of boilers that we work with are water and fire tube units as well as high and low-pressure systems
Commercial Boiler Service Additional Points
Commercial Boiler service is a normal part of caring for a heating unit. Service contributes to better performing equipment that is also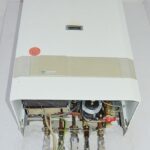 energy efficient. Boilers, however, are durable systems that operate for many years. Even though boilers are reliable, heavy use in busy environments will certainly take a toll on parts.
Alliance Comfort Systems is not only a service provider but also an HVAC parts supplier. We work with top heating and cooling brands to deliver parts for boilers and more. Parts are appropriate for a wide range of applications including service, repair, maintenance, and emergencies. Boilers play a critical role in maintaining comfort and steady operations for many companies. To reduce downtime, spare boiler parts will come in handy for the planned and the unexpected.
Commercial Boiler Service Planning Ahead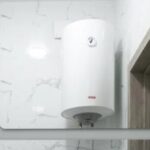 Although we are on-call to handle Commercial boiler service, preparing for emergencies is a reality for business owners. Heating units should be up to date with preventative maintenance performed at regular intervals. Businesses across all industries are likely to be impacted at one time or another with outages due to inclement weather, natural disasters, and other unexpected impacts. Keeping boilers running is a valid concern for facilities that need heat on-demand.
Our clients can expect access to a wide range of capabilities through Alliance Comfort Systems. For example, we handle boiler tube replacement, tube repairs, efficiency testing and tuning, safety verifications, and more.
Explore our options for preventative maintenance for your commercial or industrial boiler.
Ask us about our extended capabilities for boilers.
Address
7200 Distribution Dr, Louisville, KY 40258
Phone: (502) 384-8500 Email:
[email protected]
Opening Hours
| | |
| --- | --- |
| Monday | 9:00 a.m. – 5:00 p.m. |
| Tuesday | 9:00 a.m. – 5:00 p.m. |
| Wednesday | 9:00 a.m. – 5:00 p.m. |
| Thursday | 9:00 a.m. – 5:00 p.m. |
| Friday | 9:00 a.m. – 5:00 p.m. |
| Saturday | Closed |
| Sunday | Closed |