Selected points for this article
hide
Louisville HVAC Parts for Commercial Buildings
Heating and cooling units are durable temperature control machines used in commercial buildings and industrial plants. Businesses depend on the effects of temperature control to conduct daily operations. Furthermore, HVAC systems are used to maintain critical equipment, provide comfort, and facilitate necessary processes.
Louisville HVAC parts are commonly required for large commercial and industrial units because they function under great stress. Additionally, harsh conditions may cause certain parts to become compromised in terms of performance. Alliance Comfort Systems is an HVAC expert that is also a source for the most frequently requested components for heating and cooling systems and more.
HVAC systems contain many different parts. Commercial HVAC units' depth cannot be compared to residential systems because they are far more complex. Louisville HVAC parts are applied to conduct repairs, service typical problems, and address emergency needs. Both commercial and industrial HVAC units should be inspected frequently by experienced service technicians.
The technicians at Alliance Comfort Systems are subject matter experts and can handle complex industrial and commercial temperature control units. Because industries rely heavily on climate control systems, end-users, facility managers, and business owners must stay ahead of upkeep problems. Properly handling a heating and cooling system's care will improve the chances of delivering ongoing performance for a longer time.
Louisville HVAC Parts Replacement
Air conditioning systems and heating equipment operate under tough conditions. Even if the temperature control equipment is located indoors, it still may be subject to wear. In other cases, major Louisville HVAC parts may be located outside or on top of a building. Regardless of where a commercial or an industrial air system is located, components may be susceptible to weathering. Additionally, HVAC systems harness high energy and heavy pressure. The volume of pressure that flows through a system must be calibrated properly because otherwise, it can also lead to damaged parts and less efficient performance. Replacing parts is a common method used to extend a temperature control system's performance time.
Although an air-conditioning unit or furnace may malfunction, this does not suggest that replacement is a must. Our service technicians can first inspect your equipment to identify the source of the problem. Some parts can be repaired while others absolutely must be replaced.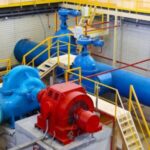 Replacement is still a more economical approach than a business having to invest in an entirely new system. End-users can actually gain more from an HVAC unit the longer the equipment is in service.
We are not only experts in delivering service to support your temperature control equipment's operation, but we also are capable of supplying parts from the most well-known brands in the HVAC industry. Our service experts can help you locate exact match parts manufactured to meet your existing equipment's unique specifications.
Contact us to inquire about how we can help supply your heating and cooling Louisville HVAC Parts.
Address
7200 Distribution Dr, Louisville, KY 40258
Phone: (502) 384-8500 Email:
[email protected]
Opening Hours
| | |
| --- | --- |
| Monday | 9:00 a.m. – 5:00 p.m. |
| Tuesday | 9:00 a.m. – 5:00 p.m. |
| Wednesday | 9:00 a.m. – 5:00 p.m. |
| Thursday | 9:00 a.m. – 5:00 p.m. |
| Friday | 9:00 a.m. – 5:00 p.m. |
| Saturday | Closed |
| Sunday | Closed |