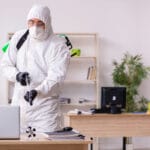 Louisville Kentucky Antiviral Sanitizerl: Thorough cleaning is an essential requirement for commercial and industrial facilities. Basic disinfection techniques are usually not sufficient for large establishments that are fast-paced and constantly filled with people. Alliance Comfort Systems works with companies to help them achieve hospital-grade cleaning levels in facilities using Global Plasma, an Louisville Kentucky antiviral sanitizer solution that kills dangerous pathogens by killing them on the surface and in the air.
Facilities today cannot withstand major exposures to harmful germs due to poor infection control and lack of cleaning. Adequate cleaning is a must to prevent serious health risks. Sanitized facilities encourage safer environments that are void of illness.
Many buildings maintain supplies of cleaning materials and solutions that are typically commercially available. The products which are offered to personal consumers may not necessarily fit the bill for commercial establishments. Common cleaning solutions can also contribute to serious problems with toxic fumes, corrosion, and other health hazards. Global Plasma is a safe alternative that can be used in commercial and industrial facilities.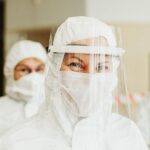 Facilities such as academic institutions, clinics, nursing facilities, and jails must be cleaned regularly with Louisville Kentucky antiviral sanitizer. Places, where people gather in large numbers in close quarters are prone to viral spread. Infected individuals can cough or sneeze and cause germs to become airborne. Viruses may also settle on surfaces, and when touched, those surfaces are hence contaminated. Unsuspecting people in a facility can pick up germs and subsequently become ill. In close quarters, infections can spread quickly. We use the Louisville Kentucky antiviral sanitizer Global Plasma in treatment facilities to prevent germs from spreading.
Safe Working Spaces
The threat of viral outbreaks has prompted organizations to take new approaches to disinfection methods. Facilities are reviewing previous methods of cleaning. Companies are making the necessary adjustments to improve the health and safety of building occupants. It goes without saying that establishments are responsible for providing germ-free facilities for employees. Recent reports of the coronavirus pandemic have moved business owners to take bolder steps toward stopping germs and improving employees' lives using a combination of tools.
HVAC Treatments
Heating and cooling units are instrumental in providing comfortable air for facilities. Still, they can also be sources of viruses and other harmful pathogen if they do not maintain a proper balance. But there is more, HVAC units can also be used to prevent the spread of pathogens, including viruses, bacteria, mold, and fungus in commercial facilities. Global Plasma is a solution that is safe to use on HVAC parts. During a service call, your technician can spray parts such as the oil unit, fans, furnace, and air handler components.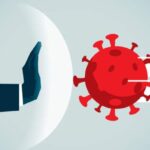 HVAC systems are a costly investment for businesses, so getting the most functionality out of the units is ideal. In fact, the equipment is multi-purpose. Heating and cooling units have a direct impact on the air quality that is located within buildings. Temperature is one aspect of the systems. However, the temperature settings can be manipulated to control the growth of harmful microorganisms. Warmer temperatures that enter a facility may contribute to germs' overgrowth, including mold and bacteria. Ideal temperatures are necessary to keep such disease-causing pathogens at bay.
Alliance Comfort Systems is capable of supporting the needs of commercial facilities with cutting-edge solutions. Our service technicians are on-call 24/7 to respond to your inquiries. We can bring your facility up to clinical standards within a few short minutes. Moreover, we can cover a wide area with our efficient solution and equipment.
Results
Research on the effectiveness of Global Plasma has shown that our solution can kill as many as 40 or more different pathogens. Viruses such as the flu, H1N1, and bacteria such as Listeria and E.coli can be effectively eliminated with our spray formula. The bottom line is that buildings need air that is safe to breathe. Every day, people spend hours inside facilities performing jobs or conducting business.
People become sick from the places that they frequent because their jobs are more difficult to maintain. Companies may experience a loss of productivity and profitability from staff unable to report to work due to illness. Moreover, employees may feel the burn of costly medical expenses related to illnesses obtained while on the job. Faced with a new reality, companies may come to terms with the fact that older cleaning methods may not be enough to combat the unexpected.
Decision-makers have more to think about while in the midst of a new reality, and we can help. We are HVAC experts, and while using the most advanced technology, we can help you meet the highest level of standards in clean air while working with you to maximize your heating and cooling systems' capabilities.
Contact us to find out how we can help with our Louisville Kentucky antiviral sanitizer solution.
Address
7200 Distribution Dr, Louisville, KY 40258
Phone: (502) 384-8500 Email:
[email protected]
Opening Hours
| | |
| --- | --- |
| Monday | 9:00 a.m. – 5:00 p.m. |
| Tuesday | 9:00 a.m. – 5:00 p.m. |
| Wednesday | 9:00 a.m. – 5:00 p.m. |
| Thursday | 9:00 a.m. – 5:00 p.m. |
| Friday | 9:00 a.m. – 5:00 p.m. |
| Saturday | Closed |
| Sunday | Closed |
Tag: Louisville Kentucky Antiviral Sanitizer, Louisville Kentucky Antiviral Sanitizer