Selected points for this article
hide
Professional Kentucky Boiler Repair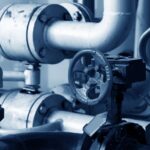 Alliance Comfort Systems is an expert in commercial Kentucky boiler repair. Although spare parts seem minor, if not addressed, they can cause major issues down the line. Individual HVAC parts for boilers can be used for repair, replacement, and service. Continuous use of heating systems in harsh environments will lead to the need for replacements over time. Join our clients in choosing Alliance Comfort Systems as the top choice for HVAC parts.  
Boilers situated inside manufacturing facilities must be inspected frequently for possible Kentucky boiler repair issues.  At Alliance Comfort Systems, we're laser-focused on providing equipment in all categories of heating and cooling. We know that temperature control is a challenging task for many people. As an outcome, realizing a supplier, you can trust for heating and cooling information is ideal. Rely on Alliance Comfort Systems as the go-to source for boiler parts and service. 
Industrial boilers are well hidden & therefore, specific problems might not be obvious without a thorough inspection. However, an industrial boiler unit is going to provide useful clues into its state through several functionalities. In reality, industrial heating systems are furnished with electronic displays that can offer info about a unit's condition. Temperature, moisture, pressure, fluids & sounds are just a few of the cues that an end-user may observe that indicate a boiler system needs repair.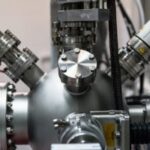 Our service professionals can monitor your boiler's condition and supply a report regarding concerns that could be impacting its overall performance. Common boiler troubles are little to no heating output, leaking, faulty automation, and loud noises. If any of the above-mentioned issues appear to persist, contact a service specialist right away. 
Companies rely on commercial boilers to offer a comfortable setting to go about daily tasks. Moreover, heating units are also adopted to provide important production functions in manufacturing facilities. Kentucky Boiler repair is essential in such environments because downtime can be costly for facilities. 
Field Service Kentucky Boiler Repair in Commercial Settings
Our field-trained service technicians are capable of inspecting your boiler for issues using the right tools and approach.  We handle a variety of capacity boilers that are used inside industrial plants. Furthermore, we service commercial boiler systems regardless of how basic or complex. Moreover, if findings suggest that repairs are required, we may acquire spare parts from the popular brands in HVAC. We can source major components through our extensive supply chain, both large and small, for major and minor repairs.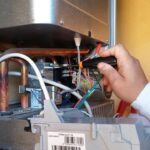 Industrial facilities demand a quick turnaround time on repairs and replacement parts. Time offline can cost a business in profits, which is why we are on-call 24/7 for service. Do not hesitate to consider Alliance Comfort Systems for issues that arise with your heating units after hours. Our technicians are fully equipped with the right tools to get the job done. We deliver quality service for our valued clients. 
Alliance Comfort Systems, additionally, can provide customizable preventative maintenance. With our services, clients can forge ahead in the midst of the unexpected while also gaining better control of HVAC units in a complex setting. Planned maintenance offers long-term benefits and greater cost savings. 
Contact us to inquire about Kentucky boiler repair services and more. 
Address
7200 Distribution Dr, Louisville, KY 40258
Phone: (502) 384-8500 Email:
[email protected]
Opening Hours
| | |
| --- | --- |
| Monday | 9:00 a.m. – 5:00 p.m. |
| Tuesday | 9:00 a.m. – 5:00 p.m. |
| Wednesday | 9:00 a.m. – 5:00 p.m. |
| Thursday | 9:00 a.m. – 5:00 p.m. |
| Friday | 9:00 a.m. – 5:00 p.m. |
| Saturday | Closed |
| Sunday | Closed |