Selected points for this article
hide
Commercial Boiler Service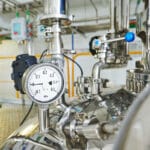 Boilers that are used in large commercial establishments require Commercial boiler service. Facilities such as industrial plants, office complexes, and retail centers depend on heating units to provide extensive temperature control capabilities throughout the year. Because large facilities have intricate heating applications, professional care is the best way to ensure that the systems function properly at all times. Industrial heating units are typically under a regular service plan where a technician is tasked with the equipment's upkeep. 
Attempting to undertake Commercial boiler service as a facility manager or an end-user is not always advisable during the most complicated scenarios. Put, handling the components of a commercial or industrial boiler can be dangerous. While performing minor maintenance may not be difficult, boilers contain hot fluids, high pressure, and electrical elements.
Our service technicians are factory-trained and field-experienced. As experts in commercial and industrial heating and cooling, we can perform the necessary services on your boiler with the right tools. When it comes to complicated jobs, we are capable of dealing with them. 
Consider choosing Alliance Comfort Systems for Commercial boiler service. Our service technicians are on-call 24-hours a day and 7-days a week to respond to commercial service requests. We understand that technical issues with your HVAC systems may happen outside the normal hours of business. Alliance Comfort Systems is responsive. If you search for expert care with a genuine approach, trust us with your commercial heating units. 
When is Commercial Boiler Service Necessary?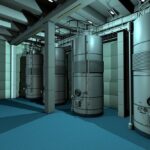 Determining when commercial Commercial boiler service is necessary depends on a few factors. Because heating units are expected to deliver a high level of performance, addressing challenges early is recommended. If your boiler is not heating properly, making strange noises, or causing your energy bills to be in excess, then it is likely a good time to consider having your Commercial boiler serviced. Your service technician can identify the source of trouble with a boiler as they are equipped with the right inspection tools. Experienced technicians can safely execute inspections and perform repairs as needed because of extensive training and, most importantly, experience in working with complex commercial units. 
Boilers must be serviced regularly to maintain their function. Preventative maintenance is a great measure that can be taken to reduce the number of issues associated with a unit's performance. Through a series of services, technicians can keep end-users, facility managers, and decision-makers up to date. Additionally, technicians can perform what is known as predictive maintenance to address issues before they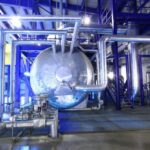 happen. Staying ahead of problems with heating systems is one of the best ways to lessen the unexpected impact. 
Alliance Comfort Systems is an expert in boilers' service, but we handle all aspects of HVAC with professionalism. We offer a wide scope of services for our clients. Moreover, we are a parts and equipment supplier. Our company can source parts from the leading brands in HVAC to fill service and repair needs. 
Contact us to explore our HVAC capabilities.
Address
7200 Distribution Dr, Louisville, KY 40258
Phone: (502) 384-8500 Email:
[email protected]
Opening Hours
| | |
| --- | --- |
| Monday | 9:00 a.m. – 5:00 p.m. |
| Tuesday | 9:00 a.m. – 5:00 p.m. |
| Wednesday | 9:00 a.m. – 5:00 p.m. |
| Thursday | 9:00 a.m. – 5:00 p.m. |
| Friday | 9:00 a.m. – 5:00 p.m. |
| Saturday | Closed |
| Sunday | Closed |