industrial Chiller Rental Applied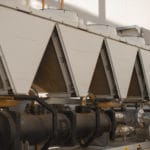 When you are in the market for a commercial industrial chiller rental, contact Alliance Comfort Systems. With our company, you will be able to choose from a selection of chillers to include air-cooled and water-cooled units. The systems are ideal for projects that are short-term in scope. If you happen to have a present or future requirement for a chiller, trust Alliance Comfort Systems is your first and only supplier.
Selecting the best industrial chiller rental for your project is much easier with an expert. Our service professionals bring field experience to our customers. We deal with industrial chiller rental and beyond to maximize our service offerings for our valued clients. Not only do we deliver the cooling systems, but we can also provide service as our technicians are on-call 24/7 responding to calls. In fact, we are field and subject matter experts focused on all aspects of heating and cooling. 
Should you choose to work with Alliance Comfort Systems for your current or upcoming requirements, we will take you step by step through complicated configurations to help you find specific equipment built to match your unique needs. 
Extended industrial Chiller Rental Services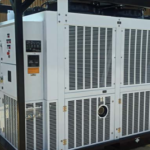 Alliance Comfort Systems offers an entire suite of commercial and industrial clients who chose to invest in an industrial chiller rental. We understand that commercial facilities have extensive demands for service to promote temperature control systems' better operation. As a result, we can deliver on-call service, scheduled maintenance, and preventative measures to ensure your units' best performance. 
Understand that even rental systems need to be maintained to save on energy expenses. Regardless of how long the units are deployed, it is possible to encounter performance issues due to heavy operations, harsh conditions, and external factors. Rental chillers vary in size and application, but one thing is for certain: the units are complex in their design. Intricate parts must be handled with care, preferably by service technicians.
Our range of services for rental units includes professional inspections, system reporting and updates, predictive maintenance services, and sustainable solutions for your equipment. 
Maintenance Needs and industrial Chiller Rental Equipment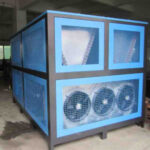 Alliance Comfort Systems is prepared to meet your maintenance requirements for rental units. We are connected to the industry's leading manufacturers. As a client, you will have access to parts that may be necessary to complete important jobs at or around your facility. 
Whether you require a rental for a long-term supplement or a short-term project, our experts can work with you to find a budget-friendly solution that is ideal for your application. We are responsive and experienced in all aspects of heating and cooling. Our technicians are factory-trained and knowledgeable about the complex topics relating to heating and cooling in a commercial setting.  You do not have to look any further for the best in HVAC when you choose Alliance Comfort Systems as your source for high-performance temperature control equipment. 
Interested in an industrial chiller rental? Contact us.
Address
7200 Distribution Dr, Louisville, KY 40258
Phone: (502) 384-8500 Email:
[email protected]
Opening Hours
| | |
| --- | --- |
| Monday | 9:00 a.m. – 5:00 p.m. |
| Tuesday | 9:00 a.m. – 5:00 p.m. |
| Wednesday | 9:00 a.m. – 5:00 p.m. |
| Thursday | 9:00 a.m. – 5:00 p.m. |
| Friday | 9:00 a.m. – 5:00 p.m. |
| Saturday | Closed |
| Sunday | Closed |