Options For Commercial HVAC Services
There are many options for Commercial HVAC services because commercial HVAC units have unique tasks, and upkeep demands a great deal of experience. As regional service experts based in Louisville, KY but servicing the tri-state area, we understand that all facilities are distinct. As a premier choice for climate control equipment, parts, and service, we provide a complete range of our clients' capabilities in commercial and industrial business sectors. 
Commercial HVAC Services for your heating and cooling units do not have to end with delivery and installation. Although building managers are tasked with managing HVAC units' care in some facilities, others work with service technicians to plan complex machines' care.
Our commercial HVAC Services solutions are deployed in a wide range of buildings across a broad spectrum of industries. We proudly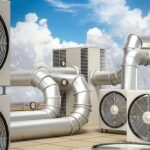 service federal facilities, medical buildings, schools, offices as well as manufacturing plants. Businesses depend on HVAC equipment to offer temperatures that are comfortable for workspaces and more.  The equipment is also responsible for keeping the air clean and healthy to breathe.  Furthermore, heating and cooling equipment is used to power up equipment in an efficient manner. Alliance Comfort Systems can meet businesses' needs, both large and small, in the local region and surrounding areas. 
Commercial HVAC clients often require customized temperature control solutions that are matched to their specific operations. Of course, no 2 facilities are alike, and that is the reason why we offer a broad spectrum of available services in the scope of heating and cooling. Air conditioning and heating units differ in size, technical specifications, and capacity. If your facility needs equipment, parts, or even service, Alliance Comfort Systems can help. We are on-call 24/7. 
Expanded Commercial HVAC Services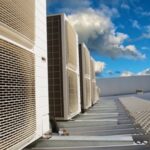 Along with servicing HVAC devices, we offer preventive maintenance, equipment rentals, and also spare parts. Our selection of professional HVAC solutions is created to suit companies' demands that require ongoing upkeep for air-conditioning and heating systems. Technicians at giving Alliance Comfort Systems provide experience out of the field. Customers are pleased to realize that our service specialists are factory-trained. 
Additionally, there are occasions when HVAC equipment must be rented on a limited basis. Construction sites, natural disasters, widespread emergencies, and supplementary needs are just a couple of cases where rental units are applied. Renting heating and cooling products is an economical move that allows end-users to get climate control as necessary.
Saving on Your Commercial HVAC Equipment
HVAC equipment handles excessive volts of power, high pressure, and various fluids. Most businesses related to an HVAC unit keep the devices and stop them from getting damaged. The most effective way to prevent harm, either major or minor, to a heating and cooling unit is to have it serviced often. Our HVAC services range includes preventative measures that address refrigeration equipment, food service, cooling towers, compressors, HVAC equipment, boilers, chillers, pumps, and much more. Explore our services. 
Contact us to learn about our commercial HVAC capabilities.
Address
7200 Distribution Dr, Louisville, KY 40258
Phone: (502) 384-8500 Email:
[email protected]
Opening Hours
| | |
| --- | --- |
| Monday | 9:00 a.m. – 5:00 p.m. |
| Tuesday | 9:00 a.m. – 5:00 p.m. |
| Wednesday | 9:00 a.m. – 5:00 p.m. |
| Thursday | 9:00 a.m. – 5:00 p.m. |
| Friday | 9:00 a.m. – 5:00 p.m. |
| Saturday | Closed |
| Sunday | Closed |