Selected points for this article
hide
Background on Commercial HVAC Equipment Rental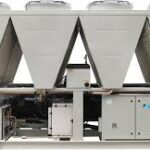 Buy your commercial HVAC equipment rental through Alliance Comfort Systems. Our customers trust us as a top stop for heating and cooling materials, as well as service. We are expert HVAC service providers meeting the requirements of regional and local businesses. Alliance Comfort Systems is capable of providing quality products and selection to start or complete your HVAC projects. 
Our experience has proven that industrial plants and commercial facilities are unique. Because of this, we can offer customized solutions for each of our clients. In case you're searching for a commercial HVAC equipment rental that's both effective and cost-friendly, Alliance Comfort Systems can offer a wide range of options that will match your budget as well as your project demands. There's no reason at all to fumble around the complex world of heating and cooling without a professional opinion. Please work with us as we're knowledgeable and have practical experience handling commercial HVAC equipment rental systems and industrial units. 
If you are in the market and searching for the top HVAC brands, we can deliver. Through a huge distribution system, we are capable of sourcing HVAC equipment, including rental systems from all of the major heating and cooling brands. Understand that irrespective of how small or large your requirement is, dealing with us to source the most dependable units can provide great outcomes. Equipment rentals are perfect for emergencies, seasonal requirements, and supplementary solutions.
Supporting commercial HVAC Equipment Rental Selections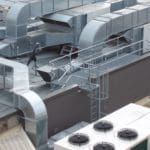 We're confident that we can meet the needs of manufacturing facilities with customized HVAC equipment and more. Our clients have a range of requirements which include large capacity systems and smaller units. We do not stop at simply sourcing equipment. However, we also offer a broad breadth of services to facilitate your commercial HVAC equipment's rental continuous operation.
Although rental equipment might be deployed for a short time, some components need routine inspections. Parts such as cracked fittings, seeping hoses, and diminishing seals may require quick attention. What seems like a minor repair job at first can worsen quickly with a delayed response. It's ideal for taking on small problems fairly quickly. Our service specialists are on call 24/7 to tackle service calls for commercial HVAC equipment rental clients and industrial plants.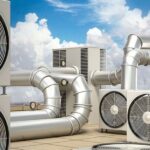 Our HVAC rentals include models like chillers, spot coolers, cooling towers, air handlers, boilers, heat exchangers, and portable cooling rentals. We also provide rental supplies for air moisture management and energy generators & dehumidifiers, along with this number of choices. Furthermore, we offer a great number of auxiliary services as well as parts distribution. Access to rental units helps make a distinction between the down period in a center to finish tasks, and the potential to keep a pleasant building as possible while working to return existing units to full capacity.
Furthermore, our service options offer a wide degree of efficiency. When your equipment is cared for by a service technician, the outcomes are even better. Explore our extensive list of capabilities and contact us to learn more.
Address
7200 Distribution Dr, Louisville, KY 40258
Phone: (502) 384-8500 Email:
[email protected]
Opening Hours
| | |
| --- | --- |
| Monday | 9:00 a.m. – 5:00 p.m. |
| Tuesday | 9:00 a.m. – 5:00 p.m. |
| Wednesday | 9:00 a.m. – 5:00 p.m. |
| Thursday | 9:00 a.m. – 5:00 p.m. |
| Friday | 9:00 a.m. – 5:00 p.m. |
| Saturday | Closed |
| Sunday | Closed |