Selected points for this article
hide
Commercial Sanitizer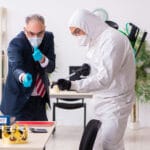 Recent outbreaks of viruses have prompted companies to consider additional measures to stop the spread of germs in facilities. Alliance Comfort Systems specializes in commercial sanitizer services for facilities of all sizes. We can work with you to stop the spread of infection using cutting-edge tools that suit your budget. The fact of the matter is that certain areas of large buildings go unchecked during cleaning routines. Managers and employees sometimes forget to address critical areas where pathogens thrive.
Businesses can have commercial sanitizer services performed by our technicians. At Alliance Comfort Systems, we offer viable solutions to control the spread of viruses between individuals in close quarters. Furthermore, our service experts apply Global Plasma, a disinfecting solution that is safe to use in several facilities. 
Commercial cleaning solutions are applied in gyms, prisons, schools, daycare centers, office buildings, and retail establishments. As HVAC experts, we understand the importance of clean air in buildings where people perform necessary tasks. Our solution can be used not only as a way to freshen the air and remove bad odors, but it is a legitimate infection control measure.
Combating Infections with Commercial Sanitizer
Commercial sanitizers can be used to kill germs. Many parts of a building may be prone to contamination due to the number of people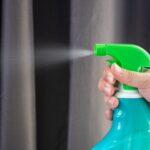 coming in contact with each other. Viruses are often airborne but can also remain on surfaces for extended periods of time. Germs such as listeria, E.coli, the flu, and staph are just a few of the microorganisms that can make people sick in a facility.
Heating and cooling units are invaluable in the process of infection control. The systems maintain temperature and also reduce the flow of contaminants. Ventilation systems can introduce pathogens if not managed properly. By treating HVAC systems with disinfectant, the air that flows through the units is cleaner. 
Advanced HVAC Tools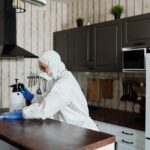 Our service technicians are on-call to address any challenges you may have in finding a suitable solution for commercial sanitizer and air quality levels. We offer a wide range of services that are specifically for commercial and industrial facilities. Additionally, we understand that as an end-users move toward a new normal, finding innovative ways to manage facilities will involve tackling the task of achieving clean air with the right tools. 
Commercial sanitizing is an important step toward a healthier building. Service technicians can add sanitizing tools to HVAC units. Furthermore, with the recent development of COVID-19, more companies are looking to improve air quality and fight germs. Good air quality is something that all facilities should have. Because employees and customers need safe quarters to conduct business, air purification is worth the investment.
Alliance Comfort Systems specializes in heating and cooling solutions for commercial and industrial facilities. Consider the Alliance as a knowledgeable source for cleaner, healthier air. Discover a wide selection of HVAC products and services.
Contact us to find out how we can help with your commercial cleaning needs. 
Address
7200 Distribution Dr, Louisville, KY 40258
Phone: (502) 384-8500 Email:
[email protected]
Opening Hours
| | |
| --- | --- |
| Monday | 9:00 a.m. – 5:00 p.m. |
| Tuesday | 9:00 a.m. – 5:00 p.m. |
| Wednesday | 9:00 a.m. – 5:00 p.m. |
| Thursday | 9:00 a.m. – 5:00 p.m. |
| Friday | 9:00 a.m. – 5:00 p.m. |
| Saturday | Closed |
| Sunday | Closed |