Commercial Sourcing for commercial Chiller Rentals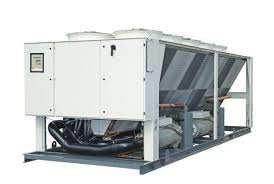 For many businesses, commercial chiller rentals are a cost-effective means for finishing tasks that involve cooling on a limited schedule. Professional companies in the commercial and industrial sectors, Companies retain many benefits when utilizing a rented chiller for a period of time. Alliance Comfort Systems supplies the top brands in the HVAC industry including innovative chiller models from the network's best. The wide selection of options that we offer, along with our industry expertise, is only a plus for clients looking for real-world solutions. 
Understandably, chillers are complex, heavy machines. The units vary in size, shape, and function, but their main characteristics are very similar.  In between an assortment of choices, you will find various versions to select the perfect model. However, deciding to invest in a chiller is difficult for many facilities that are strapped for cash.  commercial Chiller rentals are beneficial to maintaining temperature control, but they also provide affordable options for all different budgets. 
Alliance Comfort Systems is considered a subject matter expert in heating and cooling. Furthermore, our technicians can work with you to manage the details of selecting a system and a model that meets your budget and performance specifications. Determining the most critical aspects of your unique application will help to guide the selection process. 
Popular Brands for commercial Chiller Rentals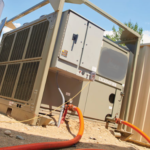 We can help you identify commercial chiller rentals that are suitable for your facility. Among the popular brands that you may have heard of such as Trane, CAT, Daikin, and Carrier are some of the most sought-after names that commercial and industrial facilities look for when sourcing temporary cooling units. Remember that commercial chiller rentals may also be deployed for an extended period depending on the application, project, or budget. Sometimes they are merely used as supplementary cooling systems used to complete a given task. 
commercial Chiller Rentals Economical Solutions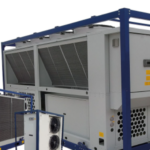 Finding an ideal unit that will satisfy your requirement is usually easier with a seasoned provider's assistance. We realize heating and cooling systems are complex.  We handle not only the supply of materials but service as well. Through our time in the field, we have understood the needs of businesses regarding temperature control. 
Take the opportunity to explore the many options that Alliance Comfort Systems has to offer. In fact, our service technicians are on-call 24/7 to respond to inquiries and service requests. Our expert technicians can handle the installation of your unit and delivery service and maintenance as required. The fact of the matter is that nowhere else will you get access to the best in the business and have your selections backed by prompt service. 
Contact us to ask about our solutions for commercial chiller rentals.
Address
7200 Distribution Dr, Louisville, KY 40258
Phone: (502) 384-8500 Email:
[email protected]
Opening Hours
| | |
| --- | --- |
| Monday | 9:00 a.m. – 5:00 p.m. |
| Tuesday | 9:00 a.m. – 5:00 p.m. |
| Wednesday | 9:00 a.m. – 5:00 p.m. |
| Thursday | 9:00 a.m. – 5:00 p.m. |
| Friday | 9:00 a.m. – 5:00 p.m. |
| Saturday | Closed |
| Sunday | Closed |