Selected points for this article
hide
Industrial HVAC Service Provider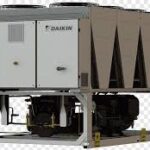 Alliance Comfort Systems provides industrial HVAC equipment and service for facilities. We recognize that the requirements of manufacturing plants vary as well as the demands for tailored service. The temperature control systems which are deployed in manufacturing plants are often complex and require professional expertise. While the advantages of comfortable air, in addition to the good quality of the air, are unmistakable, retaining the benefits requires expert care. Alliance Comfort Systems is an authority on all aspects of the heating and cooling industry. 
The type of components found in an industrial HVAC unit is complex as the heating and cooling scope. Although the equipment is considered most dependable, avoiding serious damage means that great care must be taken consistently. Moreover, heating and cool units utilized in fast-paced facilities can malfunction if they're not maintained with professional service. 
Furthermore, industrial HVAC units offer a broad range of uses. Facilities not only rely on the systems to provide comfortable and breathable air, but they are also applied to maintain the temperature of equipment, goods, products, materials, and other profit-generating items in a building.
HVAC systems require an ample amount of electricity to run. In an industrial environment, the equipment can easily get worn down because of the heavy volume of materials that flow throughout a system's most crucial elements. Additionally, heavy usage contributes to the diminished integrity of minor and major parts over time. While it's apparent that industrial HVAC equipment was created to handle the harshest conditions both outside and inside of buildings, the equipment and parts continue to require routine maintenance.
Industrial HVAC Service On-Call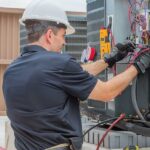 Our certified service specialists are on call 24/7 to respond to requests for care on heating and cooling units. We offer a selection of support services for equipment that is installed to encompass high-capacity jobs. Our services include a wide scope of capabilities: boiler service, chiller fixes, and rentals. We focus on most areas that apply to the manufacturing sector. Beyond the industrial setting, counted among our customers are government facilities, schools, restaurants, commercial establishments, and medical buildings.
Because we realize that companies are distinctive, we offer choices for customized services and equipment. Customization is an essential requirement for companies today that are fast-changing and looking for even more ways to be efficient. Furthermore, we're professionals in helping to implement automation for your facilities. Additional areas of expertise for our company include plumbing, HVAC equipment rentals, and mobile solutions. 
Industrial HVAC Options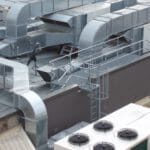 Whether you require equipment for a current project or a future task, Alliance Comfort Systems can help. We're committed to supplying our clients with quality industrial HVAC products and services to meet the needs of repair, maintenance, service, emergencies, and supplementary temperature control. 
We're a professional service provider addressing the surrounding and local areas. Our expertise allows us to react to the most difficult problems that businesses face in maintaining HVAC units. 
Contact us to find out how we can help with your HVAC requirements. 
Address
7200 Distribution Dr, Louisville, KY 40258
Phone: (502) 384-8500 Email:
[email protected]
Opening Hours
| | |
| --- | --- |
| Monday | 9:00 a.m. – 5:00 p.m. |
| Tuesday | 9:00 a.m. – 5:00 p.m. |
| Wednesday | 9:00 a.m. – 5:00 p.m. |
| Thursday | 9:00 a.m. – 5:00 p.m. |
| Friday | 9:00 a.m. – 5:00 p.m. |
| Saturday | Closed |
| Sunday | Closed |