Selected points for this article
hide
Commercial Chiller Repair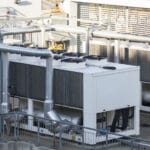 Alliance Comfort Systems is an authority in all of the aspects of HVAC. We offer professional Commercial chiller repair for a wide range of systems.  Contact us before trying to troubleshoot performance issues with your system. Service technicians at Alliance Comfort Systems are on-call to respond to your inquiries about cooling units in commercial buildings. Dealing with the intricate parts of a chiller can be complex, which is why consulting a field expert is recommended.  Likewise, skilled technicians can manage the many components of a chiller that would otherwise be dangerous to handle. Chillers consist of fluids, electrical volts, and pressure of various intensities. 
Chillers meet the demands of commercial buildings and industrial facilities by delivering cooling as needed—chillers, without a doubt, complete major tasks in large commercial centers without fail. The fact of the matter is that regular use will eventually leave some wear on chiller components. Typically, Commercial chiller repair is necessary because of worn-out parts.  Compromised parts can prevent a chiller from performing efficiently. Facilities rely on chillers to deliver the right temperature for a variety of applications. If a chiller does not function as intended, there could be serious consequences for a facility. 
Chillers need to be inspected frequently to ensure that they are working properly under stress. End-users can expect that a commercial or industrial chiller will deliver many years of efficient service. Moreover, chillers that make good use of energy provide greater cost savings to business owners. Alliance Comfort Systems is a field expert that can work with you to improve your equipment's performance. 
Commercial Chiller Repair Indications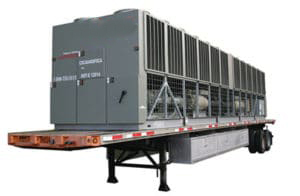 Indications of Commercial chiller repair include poor cooling, leaking fluids, cracked components, and energy use over the normal figure. Chillers must overcompensate for lost resources by placing stress on internal components. If too much strain is placed on a system, the unit may break like a rubber band. Since commercial and industrial facilities depend on cooling units such as chillers to maintain operations, companies cannot afford to remain offline. Chillers provide much-needed comfort and necessary cooling for key pieces of equipment inside certain facilities. 
Businesses that have invested in a chiller must consider HVAC in their operational budgets. In large buildings cooling systems are constantly, which means that the equipment must not waste energy. Costly energy bills are another indicator that repair is likely necessary. Moreover, many companies prefer to reduce their own carbon footprint on the environment, and therefore conserving energy is a practice implemented by organizations.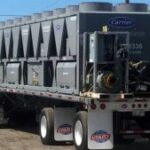 Alliance Comfort Systems is an expert in heating and cooling. If you are experiencing your cooling unit issues, we can work with you to restore your system to full capacity. We understand that unexpected events do happen. Because we strive to support commercial and industrial businesses' growing needs, our service technicians are on-call 24/7 to respond promptly to service requests.
Maintaining a chiller is challenging, but with the help of a service technician from Alliance Comfort Systems, the job is certainly easier. Besides offering remarkable service, we supply parts from the most sought-after brands in heating and cooling. We work with some of the best names in the HVAC industry and can meet your parts needs with a wide selection of equipment. You can count on Alliance Comfort Systems for quality parts and reputable service.
Contact us to ask about our Commercial chiller repair service capabilities.
Address
7200 Distribution Dr, Louisville, KY 40258
Phone: (502) 384-8500 Email:
[email protected]
Opening Hours
| | |
| --- | --- |
| Monday | 9:00 a.m. – 5:00 p.m. |
| Tuesday | 9:00 a.m. – 5:00 p.m. |
| Wednesday | 9:00 a.m. – 5:00 p.m. |
| Thursday | 9:00 a.m. – 5:00 p.m. |
| Friday | 9:00 a.m. – 5:00 p.m. |
| Saturday | Closed |
| Sunday | Closed |