Selected points for this article
hide
Louisville KY HVAC Parts Commercial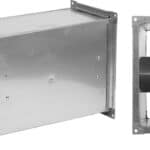 Louisville KY HVAC Parts : You can source heating and cooling parts for your commercial and industrial units through Alliance Comfort Systems. We specialize in the most well-known brands in the industry to support businesses of all sizes. We understand that the needs of commercial facilities are unique. Because of this, we can offer many customized options to our clients, including a myriad of Louisville KY HVAC parts.
Technicians use heating and cooling components to fill a variety of needs. In some cases, parts may be required for standard maintenance. Maintenance is often necessary for HVAC units to protect them from damage and keep them running for a longer time. Commercial buildings and Industrial facilities depend on consistent air-conditioning and heating to provide comfort and productivity. Faulty units contribute to slower progress and an atmosphere that is generally uncomfortable. Maintenance can reduce breakdowns and system outages that may hurt productivity.
Issues with an HVAC unit may range from minor in nature to major. Regardless, if a system is experiencing issues, a service technician should be contacted expeditiously.
Urgent Louisville KY HVAC Parts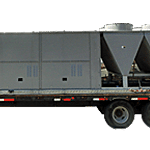 Although most HVAC units run seamlessly, they may experience performance problems due to extensive use. Louisville KY HVAC parts procured quickly can allow service technicians to render repairs without delay. The longer that a unit is inoperable, the more serious the conditions will become. Temperature control is applied for comfort and is also used to preserve products, goods, and equipment.
In addition to providing a variety of  Louisville KY HVAC parts for facilities, we also focus on servicing units. Our coverage area spans the local region and further delivers expertise that you can trust. Alliance Comfort Systems is the premier choice for Louisville KY HVAC parts and service. We are on-call throughout the year 24/7 to handle your calls.
Heating and cooling units in commercial and industrial buildings must be serviced often as certain components become worn. Our professional service technicians can address your service needs with expertise. In addition to service for heating and air-conditioning systems, we offer preventative maintenance plans.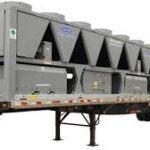 Preventative maintenance is common for air-conditioning units and rather beneficial to their performance. Seasonal changes may impact the settings on heating units. Maintenance can boost efficiency and slow down wear. Additionally, end-users can gain valuable insights into the status of their equipment with monitoring and reporting functions. Service technicians can inspect equipment for signs of wear and replace minor components that operate on a shorter window. Preventative maintenance for commercial buildings is a worthwhile investment that will deliver optimal returns for your heating and cooling systems.
Conclude your search for the best in HVAC components with Alliance Comfort Systems. Our clients trust us to provide quality parts and extraordinary service. We are on-call to serve you regardless of the time of year. From large capacity units to smaller systems, commercial and industrial facilities are our specialty. Look no further than Alliance Comfort Systems for service with genuine care.
Contact us to learn more about how we can help with your HVAC equipment needs.
Address
7200 Distribution Dr, Louisville, KY 40258
Phone: (502) 384-8500 Email:
[email protected]
Opening Hours
| | |
| --- | --- |
| Monday | 9:00 a.m. – 5:00 p.m. |
| Tuesday | 9:00 a.m. – 5:00 p.m. |
| Wednesday | 9:00 a.m. – 5:00 p.m. |
| Thursday | 9:00 a.m. – 5:00 p.m. |
| Friday | 9:00 a.m. – 5:00 p.m. |
| Saturday | Closed |
| Sunday | Closed |