Selected points for this article
hide
Louisville KY Chiller Rentals Sourcing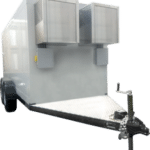 Alliance Comfort Systems works well with commercial facilities in providing Louisville KY Chiller rentals sourcing. The rental units could be used for temporary cool projects. For many facilities, chillers are an economical option for completing tasks that involve cooling on a smaller scope. Companies have a lot to obtain from a chiller, which gives cool temps to resolve critical tasks. Alliance Comfort Systems is an established source centered on commercial and industrial facilities. Our Louisville KY Chiller rentals sourcing is as expansive as our experience with HVAC. 
Chillers contain a vast assortment of components, and therefore they are complicated. The design and style of chillers are very intricate, although cooling methods vary. In between these options, you are going to find different versions to select from. Allow us to help you navigate a robust market of available products. We can work with you to find the ideal Louisville KY Chiller rentals sourcing and much more.
Chiller Rentals Resource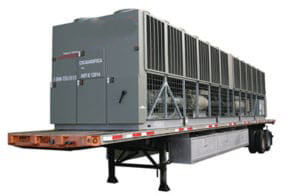 We are a well-informed resource for HVAC information. In truth, our experts are in a position to work along with you to move from the intricate details of selecting a style that fits your budget and performance needs. Defining most likely the most crucial facets of a unit connected with your given application will help during the purchasing process.
Louisville KY Chiller rentals sourcing through Alliance Comfort Systems is easier.  We have an opportunity to access a terrific choice of gear from perhaps the largest names in HVAC. Our program of distributors collaborates with us to provide quality chiller rentals for many commercial and industrial operations. We recognize that our clients want quality materials that offer measurable effectiveness. With our diverse expertise, we can deliver optimal results. 
Although chillers offer seamless cooling, the techniques are, in fact, varied. The equipment varies in size, capacity, and application. Your intended use will definitely determine the type of chiller that will be most suitable for your project. Identifying your required specs will also help with choosing a unit. 
Chillers-HVAC Solutions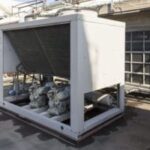 We supply air-cooled and water-cooled chillers. Furthermore, we can provide services to support chiller installations. Chillers are reliable, but with proper servicing, they will last longer and have fewer issues. With preventative measures, you can have a chiller rental that performs to the highest standards.
Finding a solution that will meet your requirement is generally simpler with the aid of a seasoned provider. As a service provider and equipment supplier, we realize the unique needs of commercial establishments. Additionally, we can fully connect with the demands of business, the hardiness of the role, and temperature control in improving productivity.
Venture to explore our chiller options for rent. We present a wonderful choice of equipment for our clients as well as preventive maintenance programs. It does not matter how large or small of a chiller you require; we're able to support you in finding an ideal system. 
Contact us to discover Louisville KY Chiller Rentals Sourcing. 
Address
7200 Distribution Dr, Louisville, KY 40258
Phone: (502) 384-8500 Email:
[email protected]
Opening Hours
| | |
| --- | --- |
| Monday | 9:00 a.m. – 5:00 p.m. |
| Tuesday | 9:00 a.m. – 5:00 p.m. |
| Wednesday | 9:00 a.m. – 5:00 p.m. |
| Thursday | 9:00 a.m. – 5:00 p.m. |
| Friday | 9:00 a.m. – 5:00 p.m. |
| Saturday | Closed |
| Sunday | Closed |