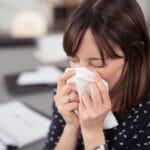 Commercial Antiviral Sanitizer: Facilities use commercial-grade cleaning solutions to reduce the risk of infection among employees and customers. Because of recent events surrounding coronavirus and COVID-19, how businesses approach disinfecting has shown some changes. Commercial Antiviral sanitizer has been considered a way to handle infection control in buildings considered "community facilities."
Examples of facilities that fall into this category are office buildings, schools, and daycare centers. The CDC introduced specific recommendations for addressing cleaning challenges in buildings where people spend several hours during the day only. 
Companies can follow the recommended standards for disinfection. However, facility managers may discover some shortcomings while assessing the methods that are currently in place. COVID-19 and other common viruses do have major health impacts on employees and customers. In fact, because of the recent developments surrounding coronavirus, many people have either lost their jobs or had a decrease in their income because of corporate closures and safer-at-home orders. Although some companies are re-opening doors to resume business, concerns are still evident among the populace about potential exposure to the virus. 
Commercial Antiviral sanitizer can be used in commercial buildings to complement the benefits of the CDC's recommendations for commercial cleaning. Because the guidance changes periodically, it is good to check back often and implement new best practices. Commercial Antiviral sanitizer service may be added as a routine treatment for facilities to maintain cleanliness and reduce infectious diseases among employees and customers.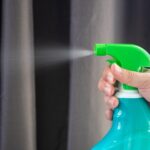 According to research, the coronavirus is similar to SARS and MERS, two illnesses that affect the upper respiratory system. In many cases, individuals with the COVID-19 virus are asymptomatic, meaning they display no signs of the illness physically. Even though they do not show symptoms, they may still infect others. For this reason, business owners should look to air purification methods to eliminate airborne germs.
Coronavirus and other disease-causing pathogens can settle on surfaces and survive for varying lengths of time. Researchers have discovered that the coronavirus may live on some surfaces. The virus may survive from as little as a few hours to as many as several days. 
Sanitizer Service for Commercial Establishments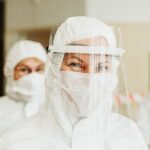 Today, businesses have the time available to focus special efforts on infection control. Business owners are looking into how diseases can be prevented. Global Plasma addresses the challenge of viruses and pollutants with a reliable solution that is safe to use.
Heating and cooling units can use sanitizing tools to achieve clean air in facilities. Because many individuals occupy commercial buildings, purified air is a must. Now, there is a greater focus on antiviral treatments. As a result, businesses can implement new measures while making efficient use of air systems. Explore our vast range of heating and cooling products and services.
Learn more about Global Plasma Solutions and how it can help improve the air quality in a commercial building. Contact us.
Address
7200 Distribution Dr, Louisville, KY 40258
Phone: (502) 384-8500 Email:
[email protected]
Opening Hours
| | |
| --- | --- |
| Monday | 9:00 a.m. – 5:00 p.m. |
| Tuesday | 9:00 a.m. – 5:00 p.m. |
| Wednesday | 9:00 a.m. – 5:00 p.m. |
| Thursday | 9:00 a.m. – 5:00 p.m. |
| Friday | 9:00 a.m. – 5:00 p.m. |
| Saturday | Closed |
| Sunday | Closed |