Selected points for this article
hide
Commercial Boiler Repair Field Experts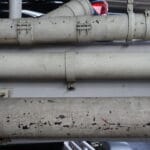 Industrial centers require Commercial Boiler Repair because of heavy usage within harsh environments. To meet the demands of industrial plants, boilers use plenty of energy. Nonetheless, Faulty components are certainly causing concern since they lead to major performance issues down the line. Extended wear will drive the need for repair. Alliance Comfort Systems is an established provider of service for commercial boilers. Moreover, our end users choose us as the first choice in HVAC. We are Commercial Boiler Repair field experts.
Industrial boilers need to be inspected regularly.  Alliance Comfort Systems is laser-focused on providing equipment solutions for all-capacity HVAC systems. We know that climate management is usually challenging to handle. As an outcome, you'll realize that Alliance Comfort Systems can support Commercial Boiler Repair needs as well as parts demand. Our clients rely on us as a source for information relating to commercial air units. 
Industrial boilers are well hidden & therefore, particular problems might not be obvious without a thorough inspection. Nonetheless, a heating mechanism is going to provide useful clues into its state through several signals. Temperature, moisture, pressure, fluids & sounds are just ways a boiler will display trouble to ed-users. Commercial Boiler repair field experts will be able to figure out if there's an issue.
Commercial Boiler Repair Status Reporting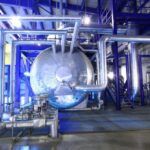 Our services specialists can monitor your boiler's condition and provide a report about concerns that could impact their overall performance. Common boiler troubles are small to no heating output, leaking, faulty automation, and loud noises. If any of the above-mentioned issues appear to persist, contact a service technician as swiftly as possible.
Companies rely on industrial boilers to provide a comfy setting. Heating systems perform many operations within manufacturing plants. Industrial organizations typically can't afford the downtime, which only increases with a flawed heating system.
Field Experts in Commercial Boiler Repair Our area professionals, however, could enable you to target possible repair problems with your heating product as we deal with a broad range of devices across numerous industries. No matter whether your product is low pressure or high pressure, we can assist you. Furthermore, if an end-user needs repairs, we have access to spare parts. We can source major and also small components for just about any needed repairs. Having access to HVAC parts is helpful for end-users and service technicians. Obtaining parts quickly reduce turn-around times. In fact, parts are important to heating and cooling systems in general.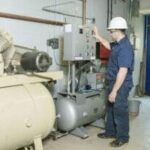 Boiler service features through Alliance Comfort Systems stretch outside of simple maintenance to include an assortment of preventative maintenance options. Our service specialists can supply regular maintenance for climate control devices of all sizes. The greatest thing about our preventive maintenance choices is they're customizable. Industrial facilities can forge ahead in controlling the upkeep of heating devices while circumventing the unforeseen.
Please communicate with us to discover our spectrum of Commercial boiler repair options. 
Address
7200 Distribution Dr, Louisville, KY 40258
Phone: (502) 384-8500 Email:
[email protected]
Opening Hours
| | |
| --- | --- |
| Monday | 9:00 a.m. – 5:00 p.m. |
| Tuesday | 9:00 a.m. – 5:00 p.m. |
| Wednesday | 9:00 a.m. – 5:00 p.m. |
| Thursday | 9:00 a.m. – 5:00 p.m. |
| Friday | 9:00 a.m. – 5:00 p.m. |
| Saturday | Closed |
| Sunday | Closed |