Selected points for this article
hide
Commercial Sanitizer for Offices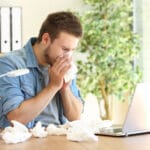 The continuing spread of COVID 19 has prompted business owners to determine a brand new infection control approach. Our unique commercial sanitizer treatment may help to stop the spread of viruses. Industrial facilities are vulnerable to viral exposures. Additionally, bacteria, mildew, and mold thrive in facilities. In fact, new suggestions defined by the CDC have contributed to businesses taking preventative steps. Commercial disinfectants, nonetheless, designed for business use, are not always adequate. Moreover, employees don't always adhere to the most effective practices for cleaning facilities.
Businesses can choose to have commercial sanitizer treatments performed by our service specialists. The disinfection treatment is going to limit the spread of harmful pathogens like viruses. Your building needs to be purified enough to meet medical standards. The choice to work with an experienced technician is an ideal one, which is going to provide great results. Moreover, we use Global Plasma in HVAC units to disinfect buildings. Global Plasma is a commercial air product solution that kills viruses in the air and on various surfaces. 
Hassle-free Commercial Sanitizer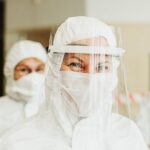 Facilities, where folks work for many hours are susceptible to infectious exposure. Microorganisms can live on the surface of things like keyboards, counters, and doorknobs. Additionally, microorganisms like the flu, SARS, and MERS live on surfaces.  Furthermore, like MERS and SARS, the coronavirus is airborne and may remain on hard objects for several hours to several days. 
Airborne germs are viruses that travel person-to-person through droplets. Moreover, the droplets are sent out into the air and onto surfaces when individual coughs or perhaps sneezes. The person-to-person infection leads to an increased spread of germs.
Global Plasma is effective at killing more than forty different kinds of viruses.  In fact, a Global Plasma treatment involves applying a virus-killing device onto HVAC units. The solution kills viruses on target.  Additionally, some viruses are killed in a couple of minutes, others in only a few seconds. The formula is stable and doesn't have a strong odor. 
Routine Commercial Sanitizer Service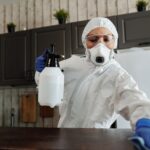 Contact our service experts to book commercial sanitizer cleaning. Service experts at Alliance Comfort Systems are on call 24 hours a day for service. Your expert technician will offer a cost estimate to complete the disinfecting service. Actually, it takes around  ½ hours to complete a service project on a 2,000-square-foot. You don't have to spend a very long time preparing for the service request.
Global Plasma for air quality control is a fix that may also be put on air-conditioning units. CDC guidance suggests that businesses look to air-conditioning systems to prevent the spread of viruses. Heating and cooling units already take on the job of producing air. It is only reasonable to expect that the machines would also be tasked with managing air quality. 
Businesses today have a unique challenge to deal with antiviral measures. With the proper measures in place, facilities can provide a safer environment for employees and clients alike.
Contact us to schedule your commercial disinfection service.
Address
7200 Distribution Dr, Louisville, KY 40258
Phone: (502) 384-8500 Email: ACS.receptionist@AllianceComfortSys.com
Opening Hours
| | |
| --- | --- |
| Monday | 9:00 a.m. – 5:00 p.m. |
| Tuesday | 9:00 a.m. – 5:00 p.m. |
| Wednesday | 9:00 a.m. – 5:00 p.m. |
| Thursday | 9:00 a.m. – 5:00 p.m. |
| Friday | 9:00 a.m. – 5:00 p.m. |
| Saturday | Closed |
| Sunday | Closed |