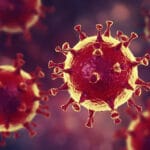 Commercial entities are now looking for Louisville coronavirus sanitizer to address coronavirus's serious problem, which causes COVID-19. The CDC and the WHO have offered information regarding what measures facilities can take to prevent the virus's spread. Commercial disinfecting is a hot topic of conversation today because there is no cure for coronavirus. In fact, COVID-19 is not totally understood. Scientists are still working to find out more about the germs that cause COVID-19. Additionally, researchers are interested in understanding how the virus affects the body. Finally, scientists want to know how the disease coronavirus spread. 
Guidance on Infection Control
One important point that the CDC noted is that companies should use EPA-registered disinfectants to reduce the spread of COVID-19 in facilities. Louisville Coronavirus sanitizers need not be harsh or dangerous to the environment to combat the germs that cause COVID-19. In fact, the CDC has recommended many common hygiene practices that people can employ to reduce person-to-person exposure and infection. Commercial facilities, however, must do more to stop the spread of infection because of the number of people that frequent buildings on an everyday basis. Common places where germs are spread include daycare facilities, schools, universities, clinics, hospitals, and prisons. Furthermore, warehouses, factories, and retail establishments may also be places where viruses can be spread easily. 
Combating germs in commercial facilities requires a strategic approach that addresses a variety of factors. First, determining which products are best depends on how the viruses are being spread. An ideal Louisville coronavirus sanitizer must kill the germs in the air and on surfaces. Medical experts have concluded that at least the virus is airborne. Moreover, it has been determined that the virus lives on surfaces for an indefinite amount of time. Similar to SARS and other upper respiratory viruses, coronavirus can live on surfaces for anywhere from several hours to several days.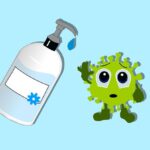 Even though companies are coming out of safer-at-home orders and slowly returning to some form of normalcy by COVID-19 standards, preventative measures top the daily list of briefings among businesses all over the world. Are companies doing enough to prevent the spread of viruses during such an unprecedented time? Business owners may wonder,
Am I doing everything possible to keep my employees and my customers safe?"
The startling reality about this latest infectious disease is that it continues to change. Just as the virus has mystified experts, individuals' and organizations' information is also rather fluid. Trying to keep up with the situation's dynamic nature is a challenge, but companies can certainly overcome it. 
The CDC offers guidance to commercial facilities to consider HVAC systems' role and ventilation units in buildings. Heating and cooling units are responsible for keeping comfortable temperatures and maintaining healthy air quality. Healthy, breathable air is virus-free. Addressing infection control through the use of ventilation systems may be as simple as retrofitting equipment with advanced tools that kill germs instantly and as they travel through the air. 
In the Air and on the Surface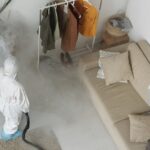 Residue from viruses can live on surfaces for several hours to several days. Disinfecting surfaces is important in the quest to provide healthier workspaces and facilities for employees and customers. If you consider the number of people that touch a doorknob in a single day, the exposure rates to infections might startle the unsuspecting person. 
Our service is ideal for businesses that need routine disinfecting. While it may seem sufficient to have a single treatment completed, it will not take long for heavy-traffic areas to become a haven for germs. Routine disinfecting provides a long-term solution to managing the challenges linked to busy centers and finding ways to keep them germ-free.
Treatment Specifications
Global Plasma is an effective device. In the past, commercial facilities used harsh chemicals for disinfecting that were unsafe for the environment and unhealthy for end-users. Companies like Alliance Comfort Systems can offer alternatives as companies become more conscious about the types of products they use. Our treatments are not only safe but, most importantly, effective. 
When it comes to killing viruses, Global Plasma kills over 40 different pathogens and likely more. In many cases, it takes only a few seconds to kill germs on contact. The solution is easy to apply and doesn't take much time at all. We can perform a treatment on an area of 2,000 square feet in about a half-hour. Of course, if you have a much larger facility, you can expect that your service call will take longer.
We realize that your business is unique and can offer a wide range of services to meet your needs. 
Contact us to ask about our Louisville Coronavirus Sanitizer
Address
7200 Distribution Dr, Louisville, KY 40258
Phone: (502) 384-8500 Email:
[email protected]
Opening Hours
| | |
| --- | --- |
| Monday | 9:00 a.m. – 5:00 p.m. |
| Tuesday | 9:00 a.m. – 5:00 p.m. |
| Wednesday | 9:00 a.m. – 5:00 p.m. |
| Thursday | 9:00 a.m. – 5:00 p.m. |
| Friday | 9:00 a.m. – 5:00 p.m. |
| Saturday | Closed |
| Sunday | Closed |