Options for Louisville KY COVID-19 Sanitizer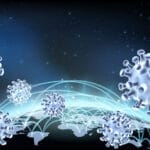 Louisville KY COVID-19 Sanitizer: COVID-19 is a viral threat with no cure and no vaccine. Due to the concerns surrounding the virus, businesses are looking for Louisville KY COVID-19 sanitizer for commercial facilities. Understandably, enterprise owners have a vested interest in keeping both employees and customers safe. Research into the coronavirus's effects is in progress, but experts have revealed that the virus is airborne and lives on surfaces. According to studies, viral droplets can travel as far as 6ft to infect other persons. 
Facilities already have measures to handle simple things like cleaning and disinfecting typical spaces but dealing with new coronavirus issues. The historical moment has driven companies to reevaluate their current processes and procedures while also looking for new, more efficient ways to foster healthier environments. At one time, basic commercial disinfectants were enough. However, the CDC has recommended that companies consider HVAC units' importance in preventing the spread of viruses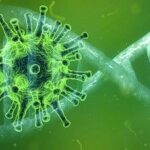 within buildings. We provide a Louisville KY COVID-19 sanitizer option that is safe to use on heating and cooling units through Global Plasma, a commercial disinfectant, and deodorizer. 
As a rule, commercial facilities must be sterile. It is not impossible, however, for a commercial entity to achieve a high level of disinfection. With the right equipment and formulas, getting the cleanest environment possible is not at all difficult. Global Plasma addresses the challenges that companies face of viral matter, mold, mildew, and bad odors, to name a few. 
Louisville KY COVID-19 Sanitizer and Potential Solutions
Louisville KY COVID-19 sanitizer is a quick and potentially useful measure against viruses.
Particulate matter lives on common-use items such as doorknobs, faucets, mobile phones, and office equipment. Microscopic germs can infect unsuspecting individuals when an infected person touches a surface. Global Plasma kills germs on contact. 
Ventilation Systems and also Louisville KY COVID-19 Sanitizer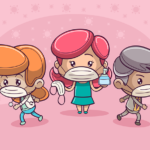 A ventilation system is simply a device that provides air in a facility. The air in a ventilation system is distributed throughout a space. Breathable air is essential for any building. Air quality relates directly to how breathable air is. Pollutants reduce the air quality and place building occupants at risk for exposure to disease. In fact, during the coronavirus, more companies have made good air quality a priority. The fact of the matter is that quality air control reduces illnesses associated with building sickness.
Heating and cooling units can defend facilities against infection from viruses. Furthermore, HVAC units the flow of viruses, mold, mildew, bacteria, and moisture in facilities. Global Plasma can also be applied to HVAC parts to eliminate dangerous microorganisms further. 
Alliance Comfort System's clients appreciate our fast service. In fact, our HVAC technicians can apply Global Plasma to machines efficiently.  The service technicians are on call 24/7 to answer calls for service. We can provide a cost estimate and let you know how long it will take to complete the installation process. Explore our range of services for commercial HVAC. 
If you are interested in our commercial disinfection solutions, contact us at Louisville KY COVID-19 Sanitizer to learn more.
Address
7200 Distribution Dr, Louisville, KY 40258
Phone: (502) 384-8500 Email:
[email protected]
Opening Hours
| | |
| --- | --- |
| Monday | 9:00 a.m. – 5:00 p.m. |
| Tuesday | 9:00 a.m. – 5:00 p.m. |
| Wednesday | 9:00 a.m. – 5:00 p.m. |
| Thursday | 9:00 a.m. – 5:00 p.m. |
| Friday | 9:00 a.m. – 5:00 p.m. |
| Saturday | Closed |
| Sunday | Closed |