Expert Industrial Boiler Service Professionals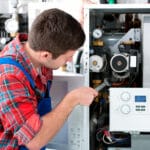 Boilers utilized in large industrial centers need Industrial boiler service at various points throughout the year. Facilities such as manufacturing plants, retail centers, and office complexes fall back on heating equipment to offer extensive climate control throughout the seasons. Because large facilities have complex heating programs,  hiring a service expert can ensure that your heating unit is functioning well at all times. Generally, industrial HVAC units are under the care of a service professional. Alliance Comfort Systems is a heating and cooling service provider and equipment supplier. As a reputable company, you can trust us with your industrial air systems. Count on us to provide expert Industrial boiler service for your HVAC unit.
Trying to undertake an Industrial boiler service program single-handedly as a facility manager or maybe as an end-user is always ideal, especially in the most extreme circumstances. To put it simply, managing the parts of a commercial or industrial boiler might be harmful. In fact, dealing with heating systems without proper training and experience can be downright dangerous. While performing small maintenance jobs might not be difficult, boilers do have hot fluids, electrical elements, and high-pressure elements. Our service professionals are field-experienced and factory-trained. As experts in commercial and industrial heating, cooling and ventilation, we're capable of completing expert Industrial boiler service.  When it concerns complex tasks, we can manage. We work with jobs, both large and small.
On-Call Industrial Boiler Service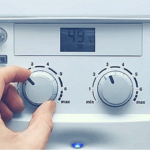 Consider selecting Alliance Comfort Systems for all of your Industrial boiler service requirements, minor and major. Our program technicians are on call 24 hours per day and seven days weekly to respond to service inquiries from commercial and industrial facilities. We realize that some issues relating to your heater are complex. Furthermore, experience has proven that some heating issues happen outside of normal business hours. As a result, we are on-call. Consider us a responsive company that will deliver caring service. In case you're searching for suitable care with a genuine upkeep strategy, trust us to address your HVAC challenges. 
When Do I Service My Industrial Boiler?
Determining when an industrial boiler needs service dependent on a couple of elements. If your boiler is not heating correctly, making weird sounds, or even triggering your energy costs to new heights,  it is quite possible a good moment to think about having your boiler unit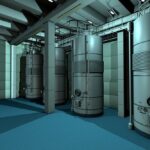 inspected. Experienced service specialists can perform inspections and also do repairs as required because of considerable training and, most importantly, experience in working on complicated industrial units. Boilers must be maintained regularly to keep up with operational demands.  Preventive maintenance is a good measure that may lessen the number of issues linked to a unit's lack of efficiency.
Additionally, specialists are competent to complete what is described as predictive maintenance. As a part of a preventative maintenance program, predictive maintenance deals with problems before they occur. Staying in front of heating unit issues is among the greatest techniques to lower the unexpected effect.
Contact us to ask about our industrial boiler service options. 
Address
7200 Distribution Dr, Louisville, KY 40258
Phone: (502) 384-8500 Email:
[email protected]
Opening Hours
| | |
| --- | --- |
| Monday | 9:00 a.m. – 5:00 p.m. |
| Tuesday | 9:00 a.m. – 5:00 p.m. |
| Wednesday | 9:00 a.m. – 5:00 p.m. |
| Thursday | 9:00 a.m. – 5:00 p.m. |
| Friday | 9:00 a.m. – 5:00 p.m. |
| Saturday | Closed |
| Sunday | Closed |