Louisville Kentucky HVAC Parts Options-Finding a Trusted Supplier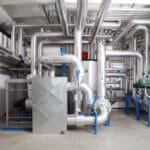 Alliance Comfort Systems is a trusted supplier of commercial and industrial Louisville Kentucky HVAC parts. We offer a wide selection of major brands in heating and cooling. Regardless of how large or small, your business is, some solutions are ideal for your unique situation.  We offer  Louisville Kentucky HVAC parts options that can be customized. The parts meet the distinct needs of growing facilities.
Service specialists frequently employ Louisville Kentucky HVAC parts to fill a wide spectrum of requirements. Service technicians use parts for maintenance projects. In fact, maintenance is a must for commercial heating and cooling units. Service prevents the systems from becoming damaged. Additionally, scheduled maintenance improves air units' performance to process energy efficiency and provide adequate heating and cooling when necessary.
System outages and broken parts can lead to a decline in productivity for facilities. Commercial and industrial facilities that do experience problems with HVAC units should call on a service technician as quickly as possible to avert major disasters.
Parts and Service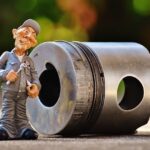 Typically most facilities have few issues with HVAC units throughout the year. Heating and cooling systems provide consistent performance at the right temperature. HVAC units in industrial facilities deal with heavy demand. As a result, the systems can become worn down. Furthermore, smaller parts, as well as large components, may become compromised due to extended damage. Minor repairs should be addressed just as major projects are. Faulty components need to be replaced with Louisville Kentucky HVAC parts to maintain the smooth operation of equipment. In some cases, parts may be repaired if the damage is not as extensive.
Alliance Comfort Systems can help you acquire parts in a pinch. Moreover, we have a large network of parts distributors that we work with to help our clients get the right parts with a reasonable turnaround. Repairs or replacements should not be delayed due to a lack of parts.
HVAC components and Capabilities
The demand for Louisville Kentucky HVAC parts options varies based on the facility, the activity, and what type of unit is deployed. Having access to spare parts is helpful not only for urgent situations but also for minor day-to-day maintenance.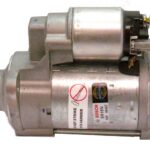 For the best in heating and cooling, could you consult with our field experts? In fact, we deal with all of the top brands in HVAC. Furthermore, we can address your service needs with a wide scope of capabilities. Our range of services includes A/C units in computer rooms, packaged rooftop units, air handler systems, air dryers, cabinet coolers, and thermal storage units. Furthermore, our scope of practice consists of maintenance, repair, replacement, and preventative maintenance.
Interested in learning more about how Alliance Comfort Systems can help you with your HVAC requirements all year long?
Contact us to determine how we deliver the best services and equipment for commercial and industrial business entities.
Address
7200 Distribution Dr, Louisville, KY 40258
Phone: (502) 384-8500 Email: ACS.receptionist@AllianceComfortSys.com
Opening Hours
| | |
| --- | --- |
| Monday | 9:00 a.m. – 5:00 p.m. |
| Tuesday | 9:00 a.m. – 5:00 p.m. |
| Wednesday | 9:00 a.m. – 5:00 p.m. |
| Thursday | 9:00 a.m. – 5:00 p.m. |
| Friday | 9:00 a.m. – 5:00 p.m. |
| Saturday | Closed |
| Sunday | Closed |