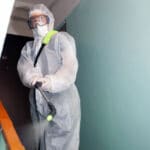 Since the coronavirus outbreak made its way to the United States, companies are working hard to find commercial disinfecting effective solutions. COVID-19 has changed the way businesses function, especially as they return to operations. If one thing is for certain, a business must take additional strides to prevent further implications. Serious outbreaks continue to threaten sustainability. Today, companies are fighting a distinct battle. Business owners are hoping to keep people safe with proper commercial disinfecting. We can help support your need for effective viral control with modern devices through a combination of guidelines. 
Cleaning Businesses
Business owners and facility managers are implementing new procedures daily based on the Centers for Disease Control and the World Health Organization guidance. Fighting coronavirus is a multi-point issue that must consider how the virus is spread, where it lives, and what solutions work to fight against it. Additionally, it has been found that not every single solution is right for every business because companies are unique. For this reason, the public has seen some companies return to an almost normal operation, while others are still struggling to find their footing and re-open doors. 
Sanitizing Commercial Buildings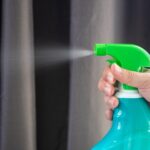 With a series of requirements being passed down from local governments on what returning to facilities look like, companies must often readjust to meet the specifications and keep employees and customers safe without losing out on potential profits. In this case, commercial disinfecting is a top priority for companies emerging from lockdowns, stay-at-home and safer-at-home orders. Having a bottle of hand sanitizer and some commercial disinfecting wipes is no longer sufficient. In truth, there are some places where it is still impossible to garner a container of sanitizing wipes. Should another unfortunate outbreak occur, the lack of cleaning resources available may only worsen situations. Proper commercial disinfecting is important in reducing viral spread.
As commercial and industrial HVAC experts, we can provide commercial disinfecting that does not require wipes. We use a product called SanitizeIT to disinfect facilities such as schools, universities, and offices.  A sanitized service is an affordable option, which is also ideal for routine service. 
Commercial Disinfecting Benefits
There are numerous benefits to regularly commercial disinfecting a commercial building. First, building occupants will experience fewer incidents of allergic reactions, and most importantly, exposure to viruses will be greatly reduced. SanitizeIt attacks viruses in the air and on several surfaces. Furthermore, the solution can kill microorganisms that are irritating. Clean air is free from viruses, bacteria, mold, and mildew, which may also cause allergies and severe upper respiratory illnesses. 
Reducing Illness in Facilities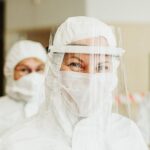 Second, commercial disinfecting will limit the number of people who become ill and miss work due to sickness. Every year, during peak flu seasons and in the midst of smaller outbreaks, people must call out of work to spend time recovering from illnesses that were sometimes preventable. Time missed from income-earning jobs and productivity losses for businesses mean that profit-generating activities will suffer. Moreover, the cost of medical visits, co-pays, and expensive. ER bills can impact both individuals and businesses in several ways. 
Finally, keeping commercial facilities disinfected promotes a better environment where people are feeling well. It is difficult to work in a building that is stuffed with mold, dust, and other pollutants. Furthermore, irritants can be distracting while carrying out important functions during the day. Taking the time to disinfect spaces provides a fresh facility that is most comfortable to be in. 
Commercial Cleaning in the Future
The future of commercial cleaning is going to be different than it is today. Considering the rapid spread of coronavirus, businesses will need efficient solutions. Companies need to invest in deep cleaning, but businesses cannot necessarily afford to shut down completely to undergo deep cleansing in large facilities. During coronavirus, that is exactly what has happened as a response to the pandemic. With a solution like SanitizeIT, companies can have routine services performed, which maintains sanitary conditions proactively. Rather than waiting until an outbreak has happened, preventive measures should already be in place. 
A New Normal
For commercial facilities, business owners, managers, employees, and customers are having to adjust to a "new normal." However, what is normal for one organization may be difficult to adopt for another. Businesses have different needs as well as their customers and staff. At this point, companies can focus on implementing EPA-registered cleaning and Commercial disinfecting products into routines while also reviewing items such as ventilation systems, air-conditioning units, heating systems, and room layouts to help formulate the best practices. 
Commercial disinfecting and sanitizing best practices can complement each other rather than working independently. Again, ensuring that facilities are cleaned to the highest standards is a multi-step function that addresses surface germs, airborne germs, individual hygiene, preventative measures, and disinfection protocols in the event of exposure. Today, people are wearing masks; previously, people wore face masks and gloves, not realizing that the gloves may have been more troublesome. Still, with more questions than answers surrounding coronavirus and the effects of COVID-19, companies can take the opportunity to implement new measures in the future. 
Contact us to request a quote or inquire about scheduling service.
Address
7200 Distribution Dr, Louisville, KY 40258
Phone: (502) 384-8500 Email:
[email protected]
Opening Hours
| | |
| --- | --- |
| Monday | 9:00 a.m. – 5:00 p.m. |
| Tuesday | 9:00 a.m. – 5:00 p.m. |
| Wednesday | 9:00 a.m. – 5:00 p.m. |
| Thursday | 9:00 a.m. – 5:00 p.m. |
| Friday | 9:00 a.m. – 5:00 p.m. |
| Saturday | Closed |
| Sunday | Closed |