Quality Commercial Air-Conditioning Rentals Sourced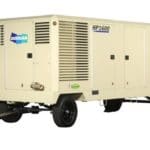 Commercial companies might discover that the advantages of Commercial air-conditioning rentals are numerous. Alliance Comfort Systems provides service and equipment for industrial and commercial customers in Louisville, the surrounding region, and the Kentucky area. As a neighborhood resource for the most effective HVAC models, we're an area specialist with a full understanding of commercial business requirements. Quality Commercial air-conditioning rentals sourced through us will deliver in effectiveness while simultaneously fulfilling your budget goals. 
Among the leading reasons businesses decide to deploy Commercial air-conditioning rentals is that they are versatile. The methods are lightweight and are on hand in a broad range of sizes. As a result of the point that we source gear from a big community of distributors, we're competent to offer our clients an excellent number of A/C units to select from. Perhaps even for smaller facilities that might have several restrictions regarding space, there's very likely a method that is ideal to suit your projects.
Temperature control is an important part of operating an industrial or commercial operation. Commercial Air conditioning rentals promote comfort, safety, and air quality in facilities. Moreover, the demand for managing temperature occurs year-round. Due to the reality that the procedure is ongoing, having access to materials that may be deployed with great ease is beneficial for facility managers.
Quality Commercial air-conditioning rentals are appropriate in numerous scenarios experienced by organizations on a consistent schedule. Below are several ways where rental climate control devices are used in the industrial and commercial sectors.
Commercial Air-Conditioning Rentals-Applications
Spot Cools

Building Work Sites

Academic Facilities

Health Clinics

Commercial Establishments

Large Gatherings
The possibilities are practically limitless when it involves the numerous ways in which a portable air system may be utilized. Another excellent point is that customers can select from a broad range of things like gear from popular brands. Rental air devices are available in a wide range of sizes, so clients don't necessarily feel restricted by space constraints. Additionally, if budgets are an issue, you will find sufficient choices available to match your budget needs. 
Energy Efficient Solutions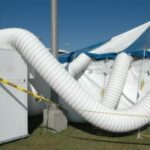 Speaking of conservation of energy resources, Commercial air-conditioning rentals are not only affordable but power efficient too. Businesses worried about energy consumption and carbon footprint will likely be pleased to realize that we supply energy-efficient systems that provide many efficiencies.
Investing in rented air methods is a great choice for companies wanting cooling on possibly a short-term basis or perhaps for an extended time period. HVAC rental systems are cost-effective. Furthermore, as HVAC service experts, our clients can use our expanded capabilities, including maintenance, repair, and service on HVAC systems. In case you're searching for a dependable equipment dealer, look to Alliance Comfort Systems. We're here to help you by delivering the very best in HVAC year-round. Reach out to us to discover our additional capabilities. 
Contact us today about our Commercial air-conditioning rental options.
Address
7200 Distribution Dr, Louisville, KY 40258
Phone: (502) 384-8500 Email:
[email protected]
Opening Hours
| | |
| --- | --- |
| Monday | 9:00 a.m. – 5:00 p.m. |
| Tuesday | 9:00 a.m. – 5:00 p.m. |
| Wednesday | 9:00 a.m. – 5:00 p.m. |
| Thursday | 9:00 a.m. – 5:00 p.m. |
| Friday | 9:00 a.m. – 5:00 p.m. |
| Saturday | Closed |
| Sunday | Closed |