Reliable Louisville Chiller Repair for commercial facilities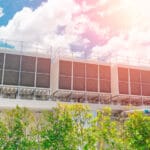 Alliance Comfort Systems is a subject matter expert in all the facets of HVAC. We provide specialized Louisville chiller repair for a broad range of models. Contact us before trying to troubleshoot performance problems with your HVAC equipment. Service specialists at Alliance Comfort Systems are available to reply to your inquiries about cooling units in professional buildings. Reliable Louisville chiller repair is beneficial for commercial facilities.
Working with the complex parts of a chiller is challenging, and that's why consulting an area specialist is recommended. Furthermore, our skilled technicians are competent to control the numerous parts of a chiller, which would usually be risky to deal with. Chillers consist of fluids, electrical pressure, and volts of numerous intensities. Approach all Louisville chiller repair issues with care.
Louisville Chiller Repair-Industrial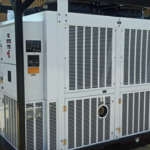 Chillers satisfy the requirements of industrial facilities and commercial buildings by delivering cooling as needed. Chillers are dependable, and companies rely on them to perform without fail. However, the simple fact of the matter is that regular use will ultimately tax certain chiller components. Usually, Louisville chiller repair is recommended due to worn-out unit parts. Compromised elements will ultimately inhibit a chiller's overall performance. Facilities depend on chillers to deliver the proper temperature for an assortment of uses. If a chiller doesn't work as designed, end-users may anticipate severe consequences.
Chillers have to be inspected regularly to make sure they're in working order under stress. End-users can expect that an industrial or commercial chiller will deliver years of efficient service. Additionally, chillers offer sufficient use of energy and greater cost savings to companies at large. Alliance Comfort Systems is an area expert that can work with you to enhance your equipment's functionality.
Common indicators of Louisville chiller repair include warm air that is supposed to be cold, seeping fluids, cracked components, and electrical surges, use, which would be more than the standard amount. Chillers must overcompensate for lost resources by putting pressure on inner components. Since industrial and commercial facilities rely on cooling units like chillers to maintain operations, companies cannot endure an extended period of time off-line. Chillers provide much-needed comfort and required cooling for crucial areas inside industrial facilities and more.
Investing in HVAC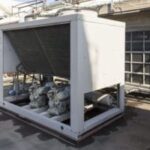 Companies that have invested in a chiller should consider HVAC in their operational budget plans. Reliable Louisville chiller repair will provide longer use for chillers. In large facilities, air systems are responsible for increased operational costs. Rising energy costs are indicative of air units that need inspection and sometimes repair.
Alliance Comfort Systems is an industry master in HVAC. In case you're having problems with your cooling unit, our service technicians can focus on restoring the system to its total capacity. We know that unforeseen events do happen. Simply because we make an effort to support industrial and commercial business organizations' growing requirements, our service technicians are on call 24/7 to react promptly to service requests.
Maintaining a chiller is difficult, but with the assistance of a service tech from Alliance Comfort Systems, the task is unquestionably easier. Along with providing an amazing program, we supply equipment from the most sought-after manufacturers in HVAC. We work together with several of the greatest brands in the heating, cooling, and ventilation industry.  We are capable of fulfilling your parts needs with a great choice of equipment. You can rely on Alliance Comfort Systems for reputable service and quality parts.
Contact us to inquire about our Louisville chiller repair service capabilities.
Address
7200 Distribution Dr, Louisville, KY 40258
Phone: (502) 384-8500 Email: ACS.receptionist@AllianceComfortSys.com
Opening Hours
| | |
| --- | --- |
| Monday | 9:00 a.m. – 5:00 p.m. |
| Tuesday | 9:00 a.m. – 5:00 p.m. |
| Wednesday | 9:00 a.m. – 5:00 p.m. |
| Thursday | 9:00 a.m. – 5:00 p.m. |
| Friday | 9:00 a.m. – 5:00 p.m. |
| Saturday | Closed |
| Sunday | Closed |