Industrial Sanitizer for Business Facilities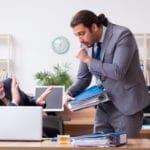 Rely on Alliance Comfort Systems to offer effective and safe sanitizing, disinfecting, and deodorizing for your manufacturing facility using industrial sanitizer. We understand that a major concern for our customers is the use of cleaning solvents. The formula that we use is safe. We recognize that some solutions are caustic. Nevertheless, Global Plasma is not. Check out some of the benefits of Global Plasma below.
Global Plasma Benefits
High viral kill-rate
Saves Energy
Reduces Bacteria
Controls VOCs
Reduces Mold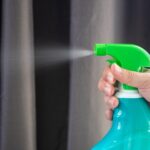 In truth, clean facilities mean more productivity. There is an excellent benefit to taking on many sound measures to protect employees and customers. Industrial sanitizer shouldn't only come about during outbreaks but as a regular practice. Circumventing the spread of viruses that are life-threatening means that businesses must consider powerful devices. On top of the CDC's best suggestions, industrial facilities can do more to stop the spread of infection in facilities.
Cleaning needs vary based on the special demands of an industrial facility. Medical offices have requirements that are different from a retail shop or daycare center. Our industrial sanitizer product is suitable for use in numerous facilities. Actually, stopping viruses before they infect people is essential. Achieving clinical-grade cleaning levels, however, is not impossible for industrial facilities. The truth is, industrial buildings can have much better air quality and continued health for employees.
Addressing Industrial Sanitizer Challenges
Alliance Comfort Systems can provide industrial sanitizing solutions. We're able to help companies deal with temperature control, air quality, and infection control with modern equipment. Additionally, keep in mind, that our sanitizing method is safe for HVAC units. 
Decision-makers are in a great place to direct efforts toward better practices. In fact, HVAC systems can be used to better the quality of the air.  Industrial forced air units may grow mold and mildew because of moisture. Climate control settings that are inaccurate may also contribute to an increase in germs. Finally, outside air that is not controlled will even add to infectious spread within facilities. HVAC units can be improved upon to provide pure air.
Disinfection without Complications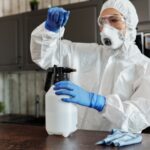 Alliance Comfort Systems can provide disinfection service with HVAC expertise. We deliver effective solutions with a lightweight device. Furthermore, your field technician will work with you to pinpoint the areas that must be treated. Customers need not worry about lengthy planning before a service call. Just show us the area that should be cleaned, and we will deliver clinically clean results. 
You have probably realized that hiring a cleaning crew might be more expensive and might not deliver the results you wish. Global Plasma is a tool that delivers results that you can feel confident about.  There is no foul odor, and treatment consists of a light mist sprayed on the air and surfaces.
We specialize in commercial and industrial HVAC units. Learn about our selection of air purification tools and products.
Contact us for more information on our industrial disinfection services. 
Address
7200 Distribution Dr, Louisville, KY 40258
Phone: (502) 384-8500 Email:
[email protected]
Opening Hours
| | |
| --- | --- |
| Monday | 9:00 a.m. – 5:00 p.m. |
| Tuesday | 9:00 a.m. – 5:00 p.m. |
| Wednesday | 9:00 a.m. – 5:00 p.m. |
| Thursday | 9:00 a.m. – 5:00 p.m. |
| Friday | 9:00 a.m. – 5:00 p.m. |
| Saturday | Closed |
| Sunday | Closed |